Drive sales on autopilot with ecommerce-focused features
See Features
Reading Time:
4
minutes
If you're a marketer that likes to get more granular and play around with different optimization techniques, chances are you've been following our recent Automation Editor feature releases. In fact, it's one of our top email automation features that can have a huge impact on sales.
Back in April, we introduced Automation Splits, last month we upgraded Omnisend's automation with A/B Testing, and now we're introducing yet another release: Automation Splits by Message Behavior.
The latest release gives you more power to utilize your audience's engagement data, so you can respond to their behavior within the workflow and optimize accordingly. Tweak your subject line for those who haven't opened the first email or offer an extra incentive to those who opened but haven't clicked. You can even go as deep as finding out which links have been clicked in your emails or SMS and send relevant follow-up messages—the opportunities to automate personalized, engagement-responsive messages that fit your strategy are endless.
Adding Splits by Message Behavior
Adding the new split option is very similar to setting up any other type of Split—you simply drag it into your workflow, select the Message Behavior as the Split type, and then choose which type of contacts' previous engagement you want to act on: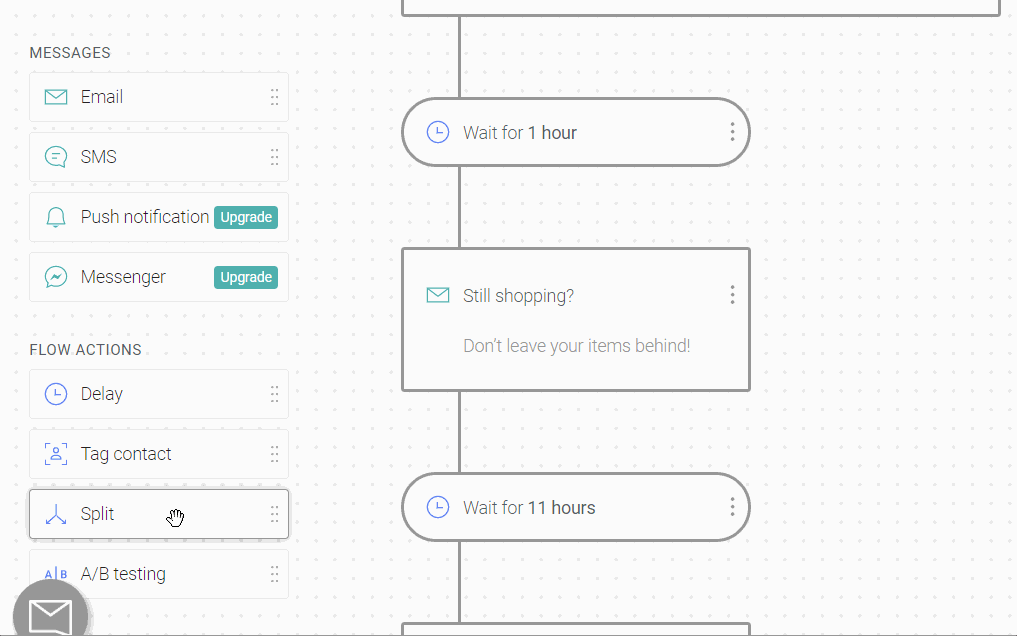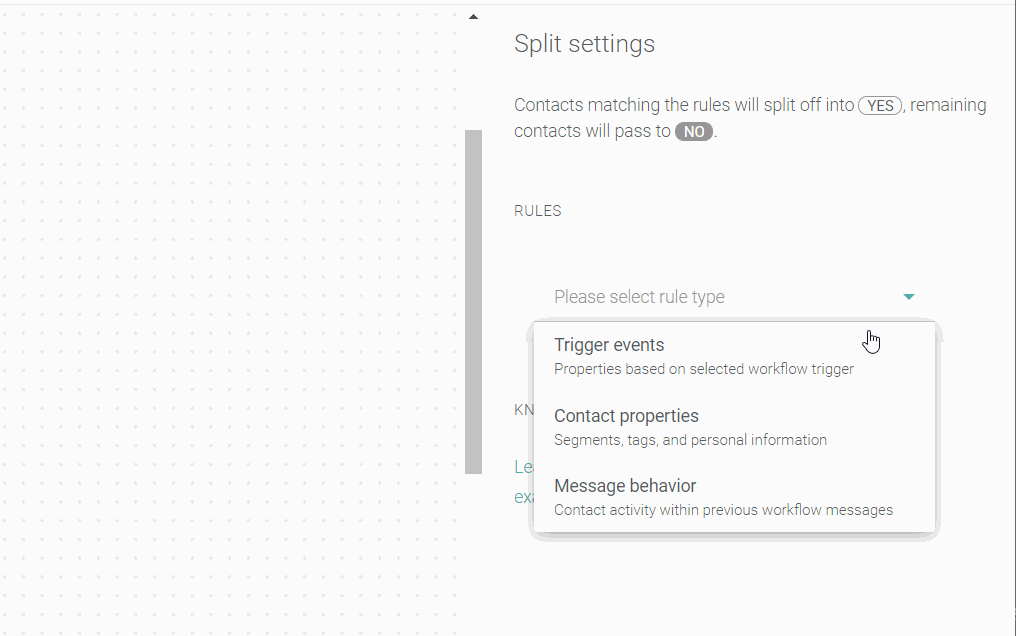 Making use of Splits by Message Behavior will help you optimize your workflows so that you're not only personalizing based on your customers' on-site activity and profile properties but also being reactive to how they're engaging with your workflow.
Using Splits by Message Behavior to Improve Workflow Performance
There's a ton of use cases you could apply the newly released Splits type to, but you have to start somewhere. These are some of the use case examples that will bring you the most impact:
1. Remailing with an adjusted subject line for more opens
It all begins with the opens. If you see that your first email in a workflow hasn't been opened, try working more on that by adjusting your subject line. This is very similar to remailing, or the automatic resending of your campaigns possible with our Campaign Booster—just in this case, you'd be applying this specifically to your workflows. Sure, you can decide to change more than the subject line, but it is that which will likely be the deciding factor on whether people choose to open your email in the first place.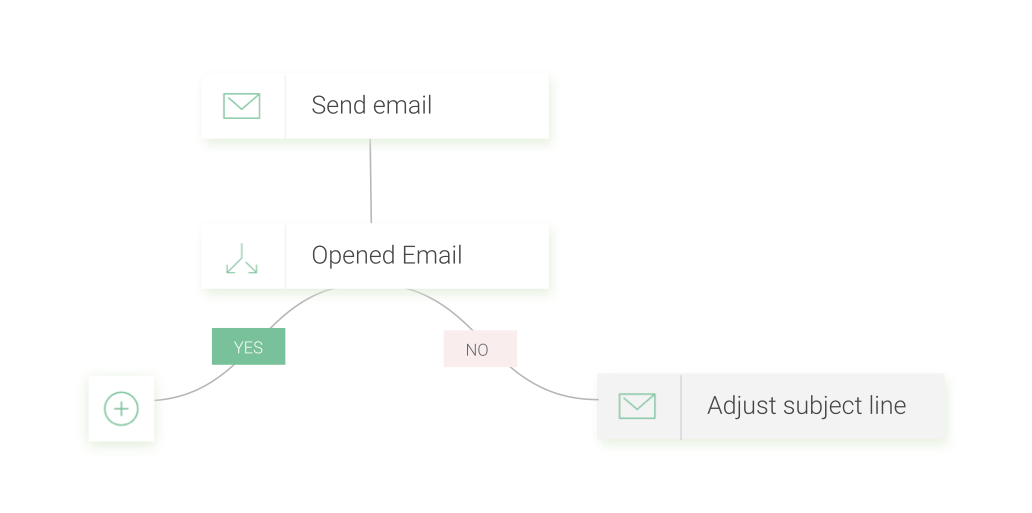 2. Sharing a higher incentive to your most engaged contacts
Contacts who are opening your win-back or abandonment emails but not clicking through are some of your lowest hanging fruits—it just takes a little extra to nudge them to convert. Now, it's much easier to specifically segment these people. You can use a split to provide a higher discount or another valuable incentive to precisely those people who opened your emails but did not click. For those that clicked, an incentive can also be applied, but not necessarily as large—it's likely their buying intent is already higher.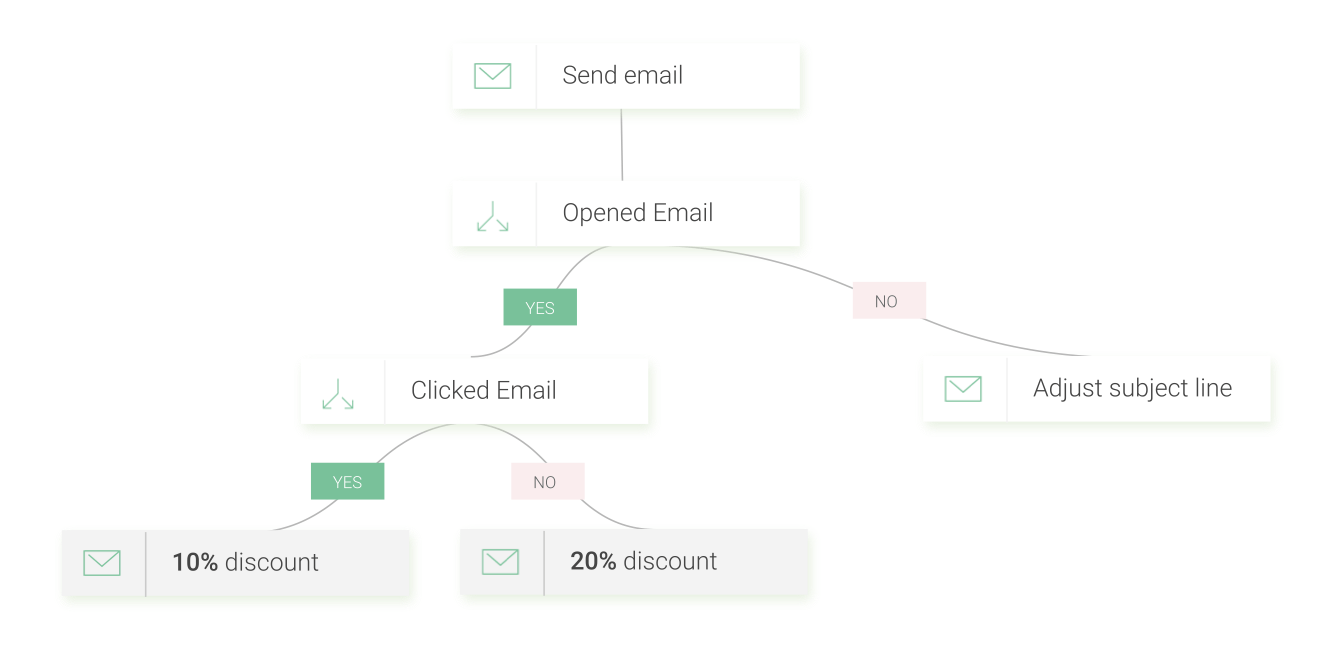 3. Increasing reach by utilizing multiple channels
Combining multiple channels in a single workflow is a great way to increase your overall audience reach. However, the real beauty of this omnichannel setup comes when you can base your strategy on actual email engagement data. The most straightforward way to do this is to add a Split where you filter out the audience who hasn't clicked your previous email and send them an SMS follow-up instead of a second or third email. This will allow you to improve your reach by utilizing the SMS channel in a more optimized way.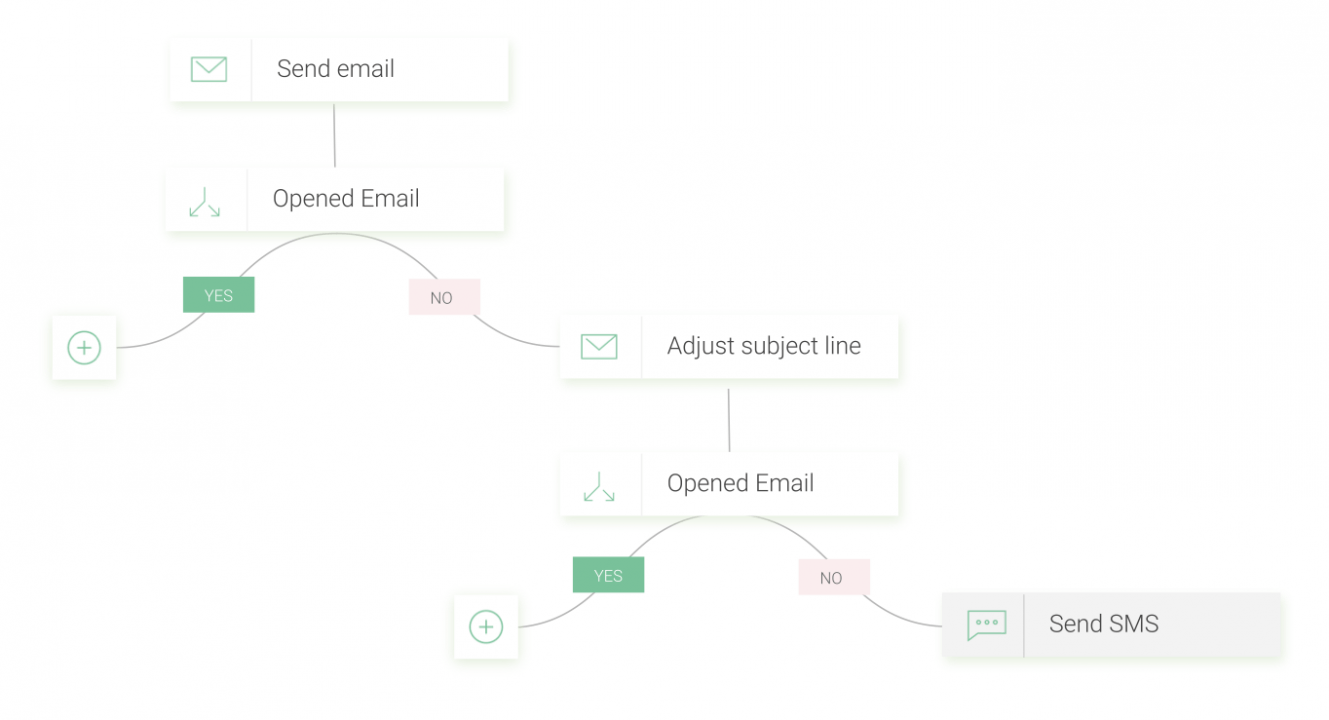 4. Hyper-personalizing your messages based on the most relevant content
Say you're running an online fashion store with multiple categories, and you want to make sure the welcome series experience for your new contacts with no purchase history is a personalized one. One thing you can now try is to feature some of the most popular categories in your welcome emails, and then further personalize the following messages in the workflow based on which categories were most interesting to your subscribers (a.k.a. which of these they clicked on). Having the option to select a specific URL that was clicked as a Message Behavior filter enables you to do just that.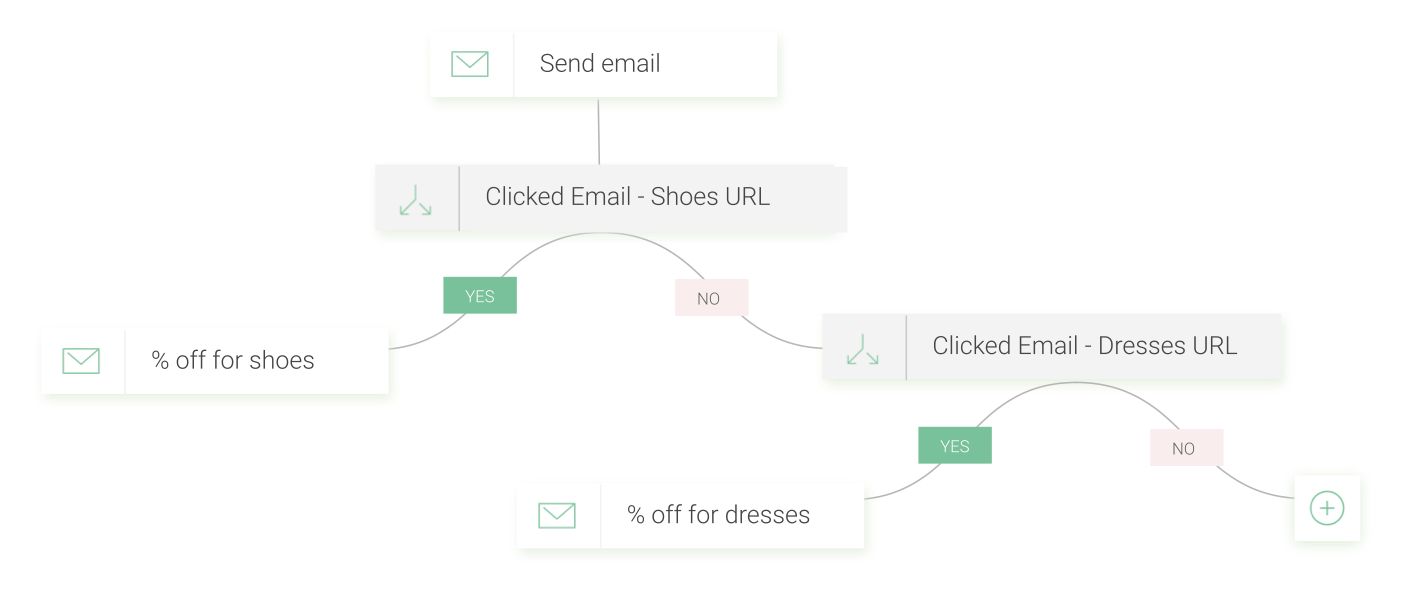 Start leveraging more data to build personalized workflows
The updated Splits feature is available to all Omnisend users. Not an Omnisend customer yet? Join more than 70K ecommerce brands already using our platform to drive more sales with omnichannel, personalized marketing automation.
Get started with Omnisend today & drive sales on autopilot with pre-built automation workflows
Start Free Today
related features
Want more sales?
Omnisend has everything you need to succeed.
Start free now
No Credit Card needed.