Drive sales on autopilot with ecommerce-focused features
See Features
Reading Time:
5
minutes
We've all heard the news.
As of May 12, 2019, or sooner, Mailchimp will no longer have native integration with Shopify, one of the best ecommerce platforms. The statement released today by Mailchimp states that they will try to offer integration until Shopify's new terms are in effect on May 12th, but the cut may happen sooner.
If you're a Shopify ecommerce marketer who uses Mailchimp, this might feel like having the rug pulled out from under you. You're probably struggling to find the best workaround or alternative to help make this transition smoother.
But the truth is this: if you use Shopify, Mailchimp is no longer a viable option.
While things might be in upheaval for you right now, I'm here to tell you that there's a solution.

That solution is Omnisend.
Omnisend is completely integrated with Shopify and a top rated app in the Shopify store, and that deep integration will allow you to do everything you were already doing with Mailchimp, and way more.
I'm going to show you how.
Mailchimp for Shopify: what Omnisend offers
While Mailchimp and Shopify have gone hand-in-hand for many years as the standard for email marketing and ecommerce platforms, this will no longer be possible without the native integration between the two.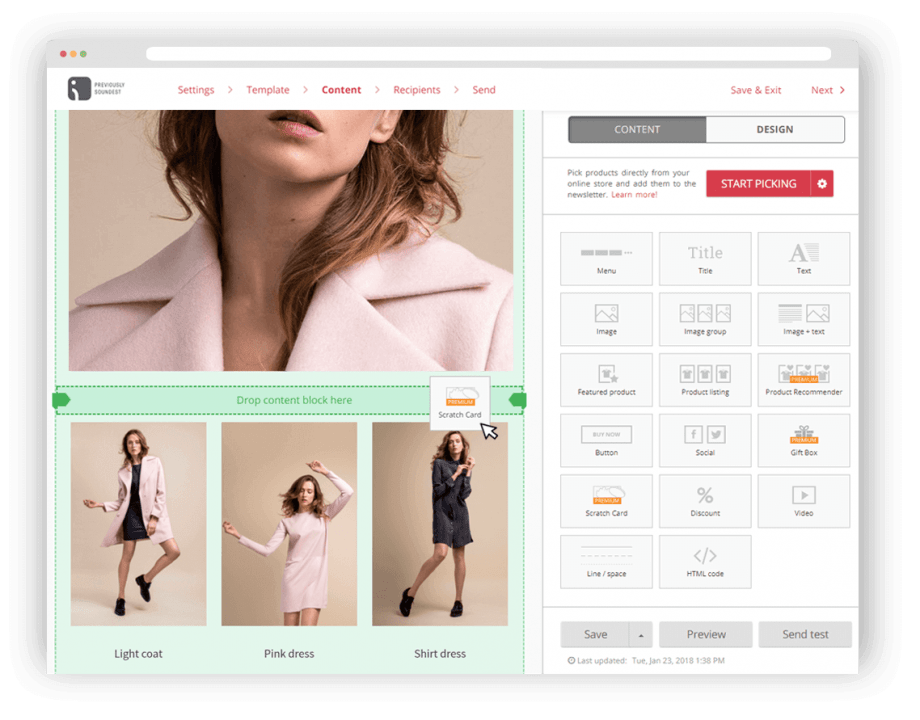 Luckily, there's an alternative that has the ease-of-use that Mailchimp offered for email marketing, plus more features than Mailchimp ever offered: Omnisend.
Omnisend email marketing
Omnisend's email marketing platform makes creating beautiful campaigns easier than ever before. If you're already familiar with Mailchimp, you'll feel right at home using Omnisend's visual composer.
Unlike Mailchimp, Shopify marketers can enjoy an email marketing platform that was built with ecommerce in mind. Omnisend offers special features for ecommerce that scale with your company no matter how big or small you are:
Custom email templates: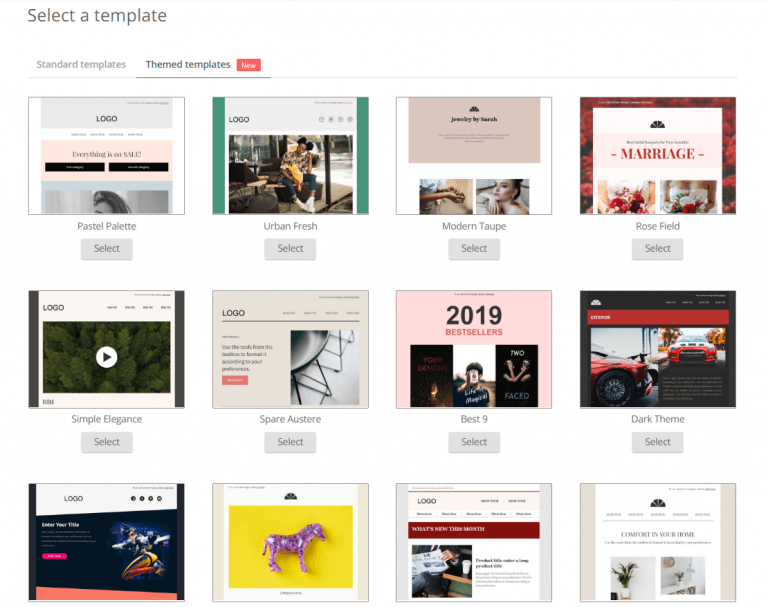 Whether you want to use a pre-built template or create your own amazing email template, Omnisend makes it easy to do so.
Automatic product picker: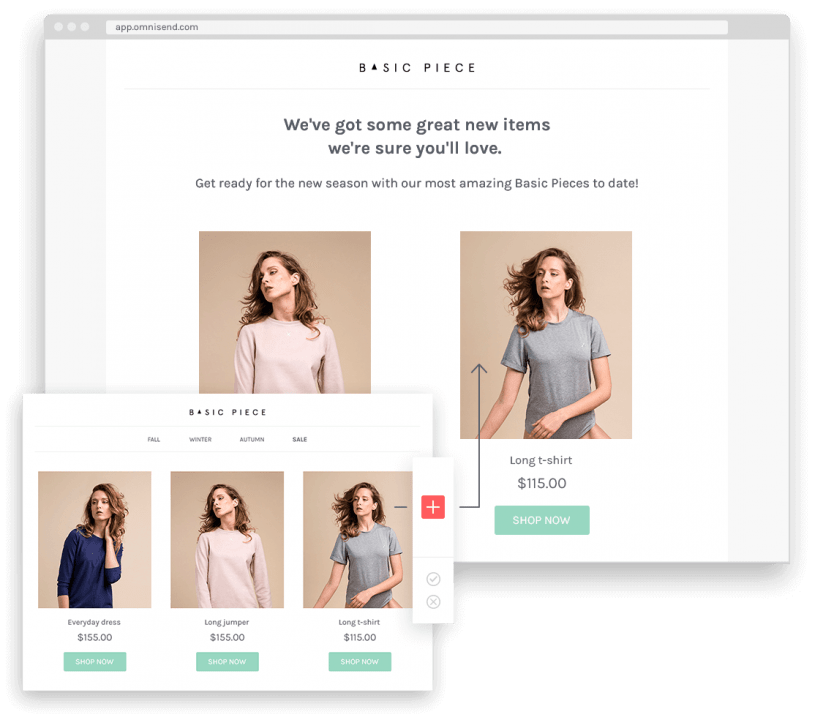 At Omnisend, we love ecommerce, and it shows. We've developed an automatic product picker that will import products directly from your Shopify store into your email campaign with a simple click and drag.
No more rewriting your product copy or manually importing each and every product photo ever again!
Discount codes and gift boxes:
With Omnisend, you can make your email campaigns more dynamic with special gamified elements for discounts. Want to offer a gift to your best customers? Why not do so in a virtual gift box?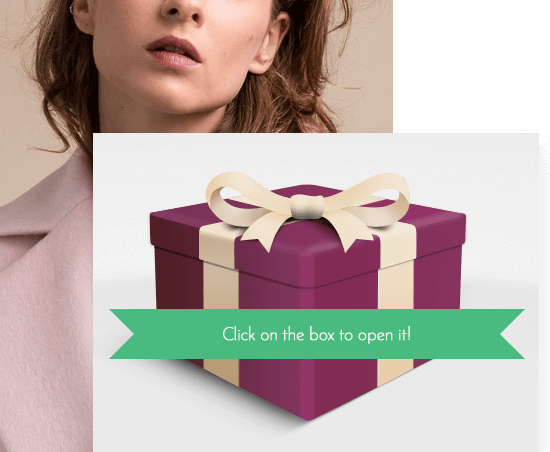 Your customer will simply click to open the box and receive their discount.
With Omnisend, you can also create discount codes that will be unique to your email campaign. All you have to do is simply drag the Discount
Content Block into the perfect spot of your email campaign, and voila. A custom discount code that will automatically work in your checkout.
Email segmentation for hyper precise targeting:
Email blasts are a thing of the past. Your customers are looking for personalization, and Omnisend can help you give it to them.
With Omnisend, you can create segments based on a variety of different factors:
Profile data: any demographic information you might have about your customer
Campaign engagement: how your customers engage with your campaigns, if they're active, or inactive, etc.
Shopping behavior: set up automatic triggers based on how your customers shop so you can send targeted messages no matter where they are in their customer journey.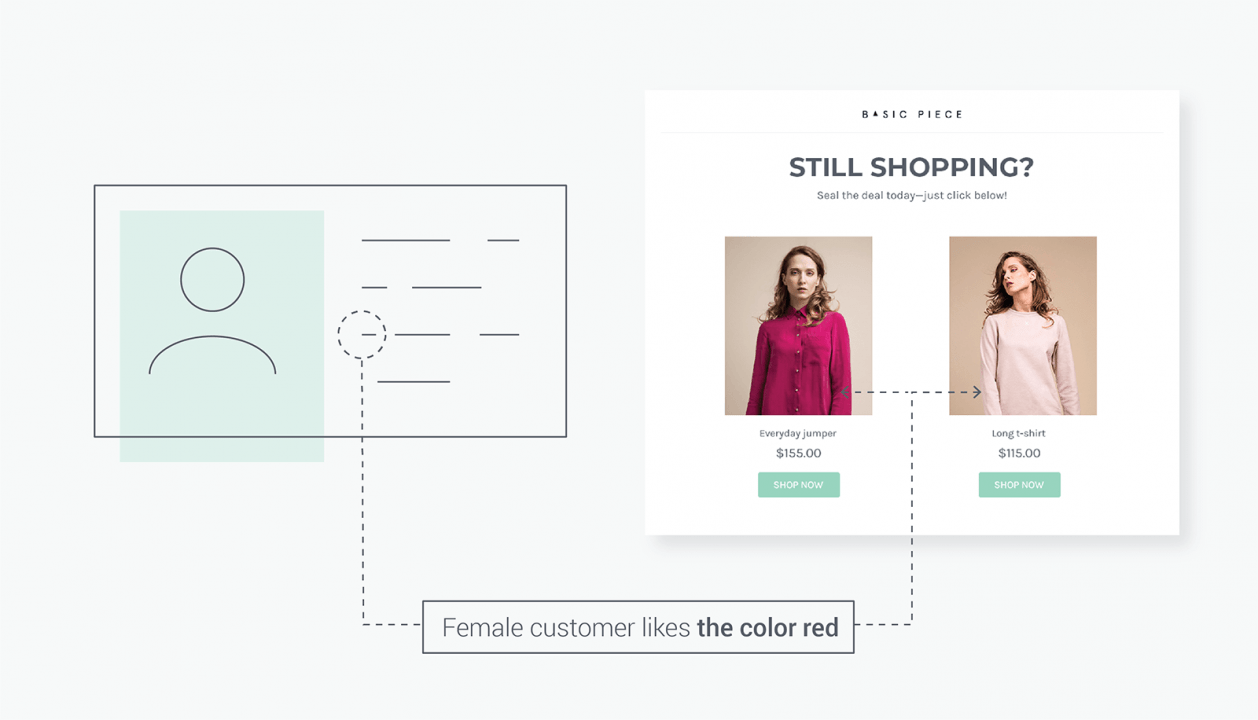 This smart segmentation allows you to layer your segments for even more precise targeting, keeping your email campaigns relevant, and boosting your ROI.
What's more, you can even add each of your segments to Google Customer Match and Facebook Custom Audiences for easy retargeting of your customers' behavior.
Robust email marketing automation:
The best part about Omnisend is that you don't have to create each campaign manually. Using their sophisticated marketing automation means you can earn extra revenue on autopilot.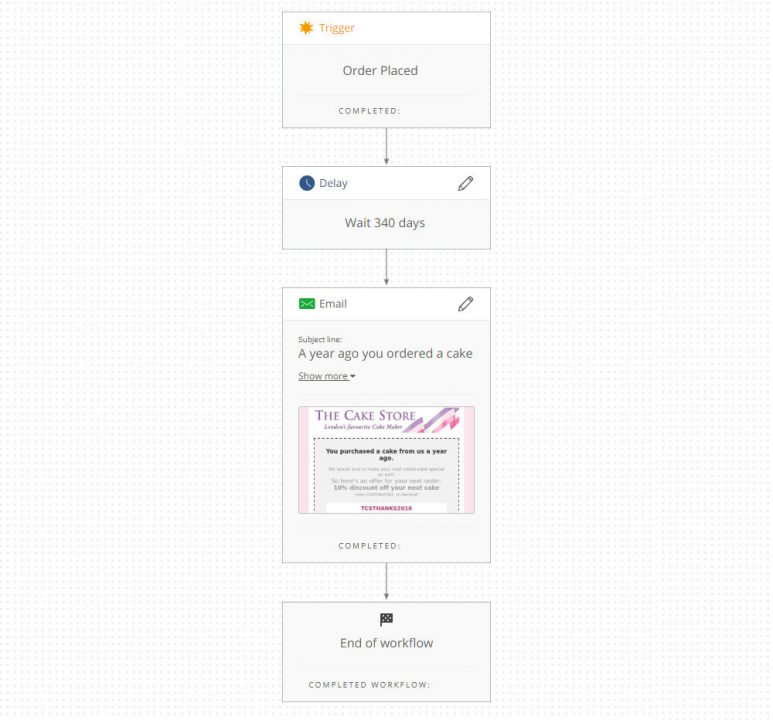 Omnisend even offers pre-built automation workflows so you can just click to customize and set them up in a matter of minutes. These visual workflows can be as simple or as complex as you want them to be.
Welcome Series
Birthday
Abandoned cart
Browse abandonment
Order confirmation
Shipping confirmation
Customer feedback
Cross sell
Customer reactivation
Order followup
Whether you want to welcome a customer to your Shopify store, bring them back to an abandoned cart, or nurture your relationship with them, Omnisend's automation workflows have you covered.
Omnichannel features Mailchimp can't offer
Unlike Mailchimp or any other email marketing provider on the market, Omnisend allows you to create an omnichannel experience for your customers.
In fact, with Omnisend, you can add several channels into the same automation workflow: email, SMS, web push notifications, and more. With Omnisend, you can give your customers the choice of what channel they'd like to use for their notifications, giving them even more opportunities to engage with your brand.
And each of these automation workflows and messages can be built with the same easy-to-use drag and drop builder. Automation is complex, but using it doesn't have to be.
Why choose Omnisend
You might be thinking, "Well of course you're going to tell me to use Omnisend."
You're right. We're biased. There are more Mailchimp alternatives. But we love our product almost as much as we love our customers.
But our customers aren't biased, and the way we treat our customers is why we have thousands of 5-star reviews across G2Crowd, Capterra, and the Shopify App Store.
In fact, we've also made it into G2Crowd's Top 50 Products for Marketing 2019 and they list us as the #1 Easiest to Use Marketing Automation Software.
Our customer-centricity and dedication to making omnichannel marketing automation accessible is why we've received the customers we have.
They love us, and we think you will too.

Resources for making the switch to Omnisend:
Migrating from Mailchimp to Omnisend:
For a DIY approach on migrating from Mailchimp to Omnisend, check out the video below:
Or check out more info on our migration services.
For more tips on making the switch, here's how to preserve your sender's reputation.
Find essential Shopify apps for your ecommerce store.
Get started with Omnisend today & drive sales on autopilot with pre-built automation workflows
Start Free Today
related features
Want more sales?
Omnisend has everything you need to succeed.
Start free now
No Credit Card needed.