Drive sales on autopilot with ecommerce-focused features
See Features
Reading Time:
4
minutes
As the saying goes: "Traffic is the lifeblood of any online business." The reason Amazon or any ecommerce store gets sales is high traffic.
All other factors mean nothing if your online store is not getting enough traffic. It's the traffic that helps you capture powerful, high-quality leads that ultimately turn into high-value sales.
However, driving traffic is not an easy task. There are hundreds of tactics out there that you can try, but without a focused effort, your results may not be stellar.
In this article, I'll share some unique tips on how you can increase traffic to your ecommerce store.
#1 Optimized product descriptions
Your online store needs to convince Google that it is "the real deal" for customers and that it offers great value products.
Spread keywords for your niche across your page. However, do not use your main keyword excessively, or else it could be penalized under Google guidelines.
Provide genuine value and use LSI keywords in your descriptions.
#2 User reviews
Having tons of great reviews can be another way of driving high-quality traffic.
Leverage the reviews you receive by encouraging your customers to share their reviews on social media.
You could also use their reviews and testimonials as a form of user-generated content that you can re-post on your social media channels or even include it on your website.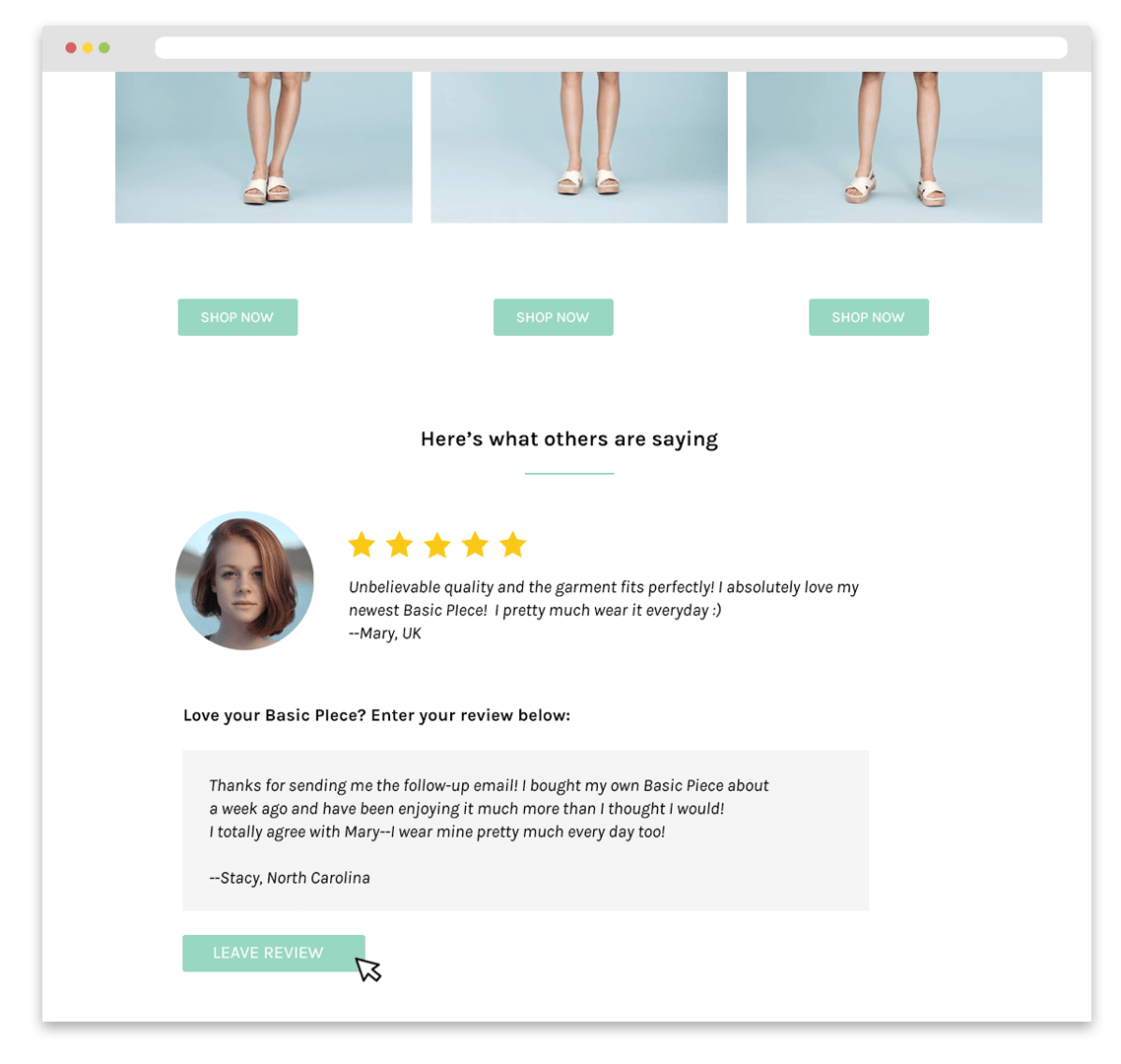 #3 Expired backlinks
A lesser-known method of doing backlink analysis is target sites and businesses that have shut down. These expired sites are usually replaced with "domain parked" pages so the links pointing to them are useless.
However, these expired sites can inform the type of content that once did well, and got them many links. Using archive.org can unearth the types of content that once existed on these dead sites.
Once you are able to recreate that content (or one-up it), email all the sites who linked to the dead site and tell them you have a better replacement.
Ask them to update the broken link and replace it with your content.
#4 Social media contests
If you have a decent number of followers on your social media pages, you could also create contests and include post sharing as one of the ways to participate in the contest.
Better yet, create a hashtag with your brand name in it and insert it in the shareable post.
Don't forget to add your website's link into the shareable post. This single input gives two fantastic yields—immediate traffic boost AND social media engagement (with potential for future traffic).
Just keep in mind that users will need a strong incentive to participate and share the contest.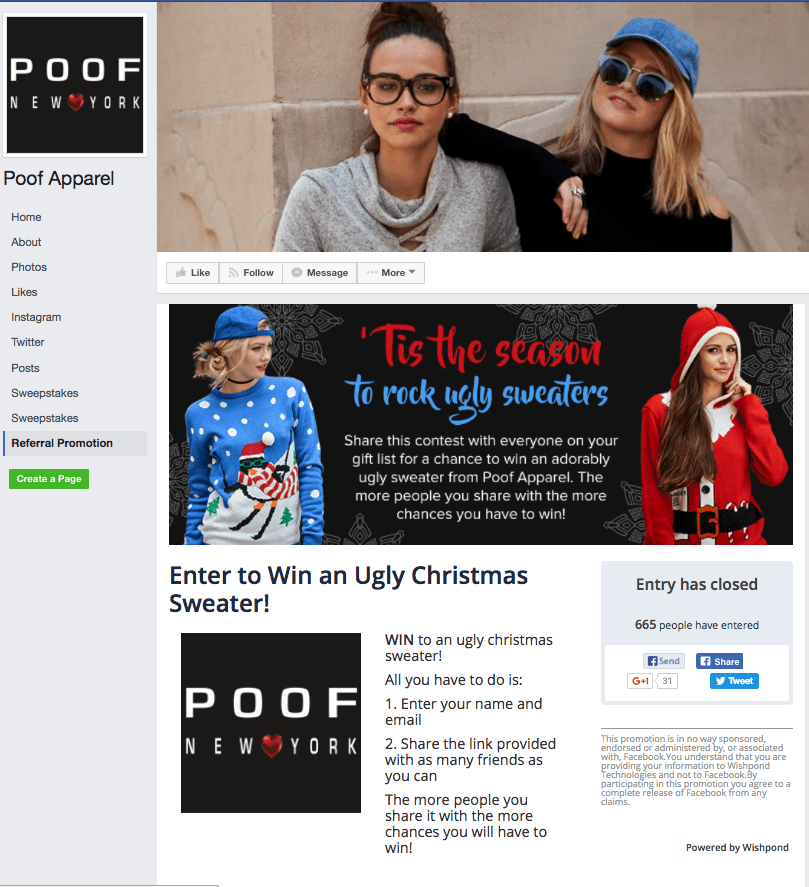 If you're thinking of running sales and discounting your products, just remember that frequent sales might make your customers immune to purchase during non-sales periods. So make sure to spread your sales across the year appropriately.
If there are no major ongoing sale on any of your competitors, then that's the ideal time for you to steal their customers and boost your traffic.
#5 Email marketing
Sending one email every week to your subscribers and not flooding them with new email every day is a good way to keep your brand fresh in the eyes of your customers. (It's a bit like coffee; works best if had in sporadic doses.)
A catchy subject line is the key to getting the email opened but simply displaying products (without discounts) is going to come across as very spammy.
Some innovative ways in which you can use email marketing for ecommerce are:
Sending reminders before the end of a sale

Sending them regular updates to your blog

Using emails to upsell products based on the products that the user currently owns, such as with Omnisend's Product Recommender
#6 Content marketing
Most people think that content marketing is merely referring to blogging.
Nope. Content marketing also consists of content like infographics, videos, how-to guides, listicles, newsletters, and slideshows.
However, a caveat: don't start a blog on your ecommerce website just because everyone else is starting; you should have a well-defined purpose for starting a blog. Create a vision for your blog and a set of goals to achieve in immediate and near future that helps you fulfill that vision.
Also, define an ideal customer (both male and female versions). It helps your writing team get closer to the end consumer for whom they're writing.
Guest blogging is another way by which you can leverage your connections with brands related to your niche and take advantage of their website traffic. It also helps you boost the visibility of your ecommerce store blog.
#7 Affiliate programs
Affiliate programs are simple in concept—let your affiliates do the majority of the effort by promoting your ecommerce store. All you have to do is to pay them a small amount of each sale.
A tiered affiliate system will motivate your affiliates and give them targets to seek a higher commission rate. Keep talking to your affiliates regularly through email and help them in collecting resources for the promotion of your content.
Some final thoughts
There are so many ways to drive traffic to a website. Choose one of the above tactics, and begin trying it out on your website.
Once you start seeing results coming in from your efforts, double down and dedicate more resources into the channel.
Then, you'll be able to see your traffic skyrocket.
About the author:
Ong Si Quan is the Content Marketing Manager at CandyBar, a digital loyalty card app. Use CandyBar to run an entire loyalty program from your own device, and get insights into who your best customers are. Try CandyBar free for 30 days here today.
Get started with Omnisend today & drive sales on autopilot with pre-built automation workflows
Start Free Today
related features
Want more sales?
Omnisend has everything you need to succeed.
Start free now
No Credit Card needed.