Drive sales on autopilot with ecommerce-focused features
See Features
Reading Time:
7
minutes
Let's paint a picture of an ecommerce dream world. Attracting new customers is easy. Current customers stay consistent with orders. Over time, brand loyalty soars.
Subscriptions can make this dream world a reality. But how do you pair them with an omnichannel approach to create a fantastic customer experience?
A huge component of creating and maintaining these relationships is communication. Whether it's through thank you emails, welcome emails in brand voice, or well-targeted personal texts, communicating with your customers via multiple touchpoints creates a great customer experience. And, it establishes your brand as a reliable, transparent provider.
In this same vein, subscriptions strengthen your customer relationships by providing customers with multiple touchpoints and regular opportunities to engage.
Why offer a subscription service?
When you've established an omnichannel marketing strategy, you meet your customers where they are, in the right moment and in the right way. Implementing subscriptions takes this to the next level. It's a tangible aspect of that communication—a service that flexes to meet the customer's changing needs, whether that's a timely delivery when they're about to run out, or easily managed order so they can skip a refill when needed.
With subscriptions, you have the chance to create a robust and engaging experience through the inbox and in real life. But it's not just about establishing a relationship with the customer. When you have the revenue and order predictability of subscribers, you can dedicate more focus to delivering great products that continue to engage your long-standing customers to meet them where they are. It's a win-win for everyone.
Subscriptions also increase average order value (AOV) and customer lifetime value (LTV), and reduce churn. They provide customers with convenience and flexibility, both of which became a necessity during the pandemic. The year 2020 essentially trained consumers to lean into the subscriptions market.
7 steps for winning subscribers
So how can you capitalize on this new mind shift in consumer habits? These seven steps will help you get started with turning one-time customers into long-time subscribers.
1. Make subscriptions seamless
With subscriptions, you build an ongoing relationship with your customer through both consistent communication and providing products. We know that the concept of developing and running a subscription model can be daunting, which is why automation can provide peace of mind. Leveraging a partner that specializes in subscriptions will save your business time and ensure you're set up for success, so you can focus more on your product offering and communication strategy.

2. Invite with an introductory offer
Customers are often hesitant to sign up for a recurring service, which is why many businesses offer potential customers introductory offers. If someone's on the fence about subscribing, offering a bonus is an attractive incentive. Different types of offers make more sense for certain subscription types.
Free trial
Any membership or gated availability model is an access subscription. For these types, offer customers a free trial. Set a predetermined period of time (a month, perhaps) for them to check out your content and enjoy the experience of a subscription without a long-term commitment. This gives customers a sample of what's in store if they choose to sign up, without feeling they may get stuck in an experience they don't like. Once they've had a chance to explore the offer, they're more likely to subscribe.
Discounted first order
If you offer the same product on a consistent basis—think toothpaste or coffee—you can consider yourself a "replenishment subscription service." You know your customers will need to refill their items at some point, so how can you make subscribing attractive to them?
Make that first signup a little easier with a discounted first order. If a customer is committing to multiple orders down the line, this can help them feel more at ease with the seemingly higher cost. Truthfully, with subscriptions, customers usually end up saving money in the per-unit cost, but it's more of a commitment than a one-time purchase. If a customer is signing on for regular orders of laundry detergent, knocking 15% off their first order can help get them in the door.
Extra gift
The most popular subscription model, curation subscriptions compile similar products— beauty products or snacks, for example—into one box. This type of subscription is beloved for its novelty and surprise, but can also run the risk of creating boredom or overaccumulation of products.
Try adding a special gift for new customers, like a set of makeup brushes or a bonus lip gloss in a beauty box, which makes them feel like they're getting an even better deal for being part of the program.
Starter kit
Starter kits are a great incentive for replenishment subscriptions, as they supply your customer with the things they may need to appropriately use your products. Let's use a protein powder subscription as an example. A starter kit might include a drink shaker for mixing drinks, a sampler pack of protein powder flavors, and a bottle brush to clean the shaker. Sending customers a kit that sets them up for success starts the relationship off right.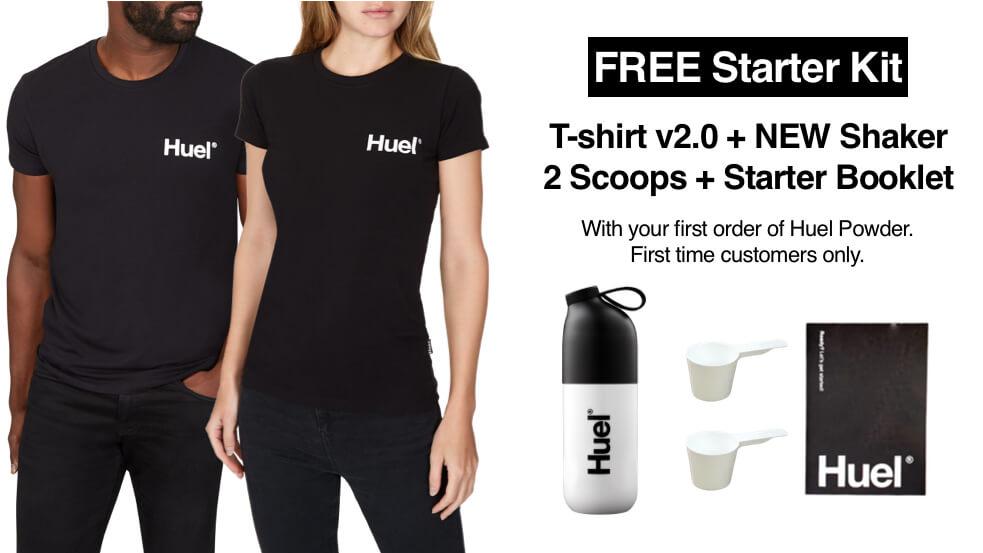 3. Subscribe and save
Who doesn't like saving money? That's a huge draw of subscriptions for customers who enjoy a discount. If a customer is going to regularly purchase a product, like coffee pods or toothpaste, they'll be drawn to a plan that's lighter on their wallet.
With subscribers, you'll end up saving money in overhead and sales tactics because customers are already signed up. As many marketers know, it's far more expensive to acquire a new customer than to retain an existing one.
So, consider offering a discount for subscription plans as a retention tactic. Deduct a percentage from each order, like knocking off 10% as part of a recurring monthly plan.
Even if you don't offer a replenishment subscription, you can still offer discounts. Provide a discounted annual fee, versus monthly payments, for curation or access plans.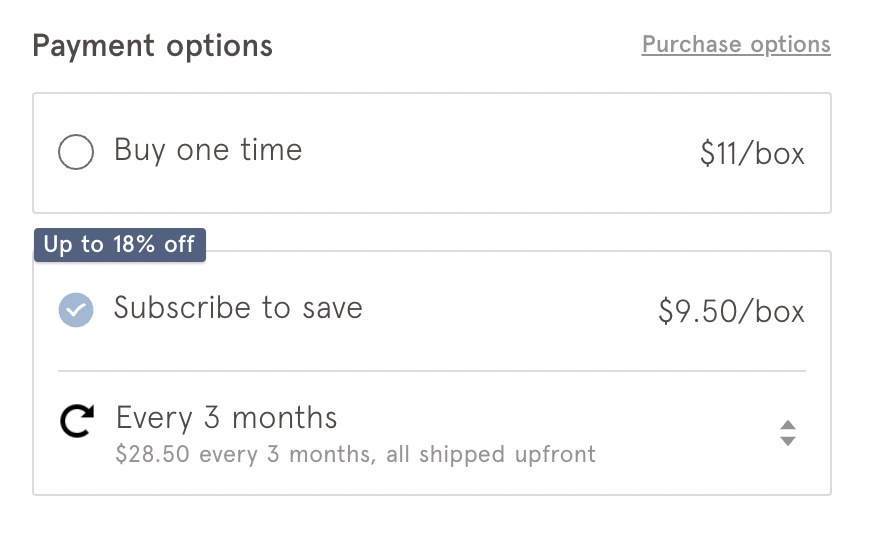 4. Add a personalized touch
As with an omnichannel approach to communicating, the subscription model is all about cultivating an ongoing relationship with your customers. With subscriptions, you can switch from transactional commerce to relational commerce—a dynamic that focuses on delivering value for your customers as people instead of just dollar signs. This approach leads to higher ecommerce LTV and stronger customer loyalty.
Here, success lies in the details. Treat every customer like a potential subscriber. Add memorable touches to orders, like a thank-you card or an insert detailing how to use your product. This demonstrates your investment in their experience, and builds appreciation and positive attitude toward your brand. When they feel like more than just a number, they're more likely to sign up for a subscription.
5. Make it work with perks
You can lean further into the relationship aspect by offering special add-ons with a subscription, like free shipping or granting first access to new products. For example, waterproof sneaker brand Vessi offers members special first-access holds on limited-offer shoes.
Building out a robust, perk-filled program creates a bond between your business and subscribers. This is another step you can take toward moving into relational commerce. A perks program makes a business' product seem less like a costly expense, and more like a routine fixture.
6. Keep it flexible
Customers prefer to buy on an as-needed basis than deal with a rigid subscription service. While it may sound counterintuitive, making it easy for them to leave will actually increase LTV. In fact, making them jump through hoops in order to leave can result in them never returning. The ecommerce market is highly saturated, and customers are more likely to give their business to places that respect their changing needs and provide a simple way to make adjustments.
Make it clear that they have freedom! Showcase your flexible options, in terms of both product and service. Let them know it's easy to change delivery dates, swap products, and pause or cancel with little friction. Signing up for a subscription can feel like a big commitment, so if consumers know there's an easy exit, they'll be more willing to take the plunge.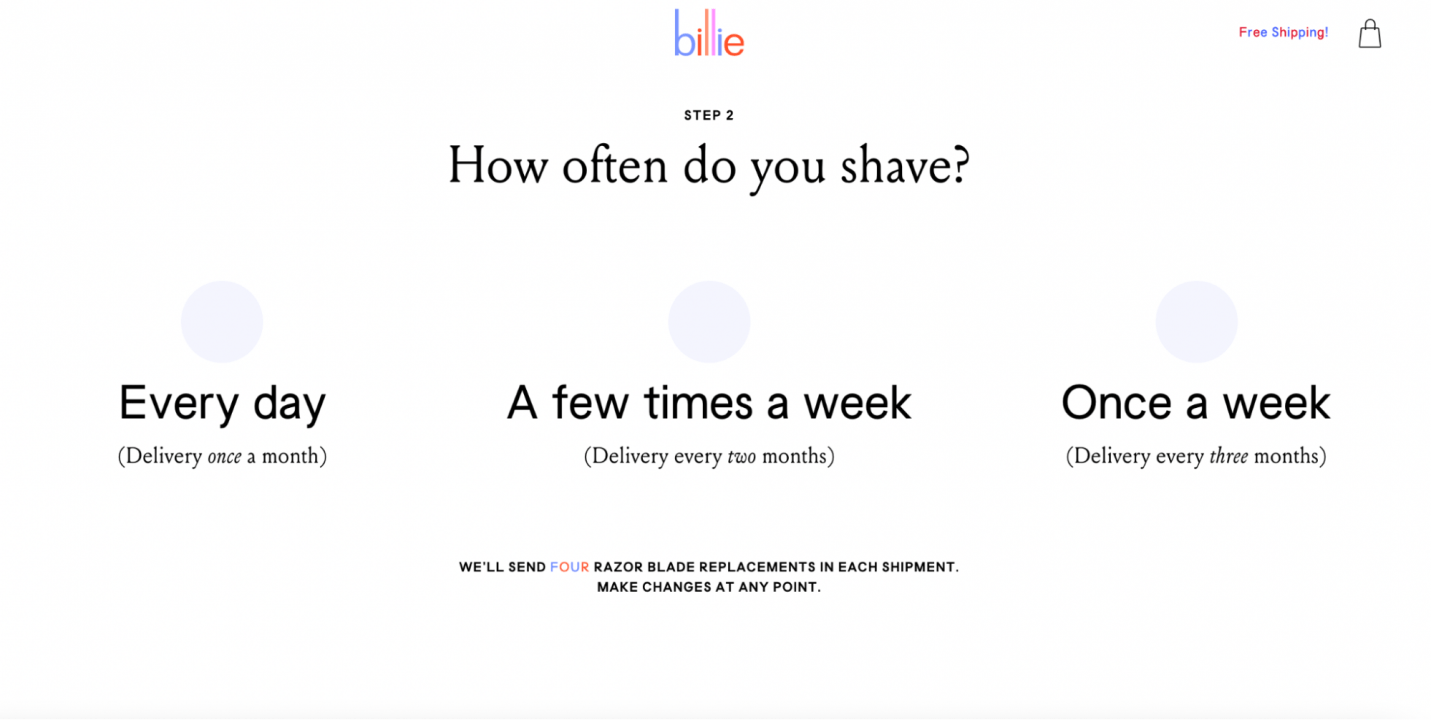 7. Present the value prop
Sometimes customers need a little nudge. You don't have to bombard them with endless pop-ups urging them toward signing up, but make it clear what they can gain from joining.
On product pages, add an asterisk to pricing that clarifies your subscription offer and what it includes.
Or, in their cart, show the difference in cost between their purchase versus the subscription model price:
A one-time payment of $19.95, or $15 with a monthly subscription
Since they're on your page, chances are they're seriously considering your product or already decided to buy. Having visibility of what more they can have with a subscription helps draw them in further.
Show value to reap the value
Getting a customer to subscribe can feel a little like dating. Are they sure they want to commit? What if they change their mind? Is there a better option?
Reduce the cognitive load of this decision by making subscribing to your product a no-brainer. You can roll out an appealing introductory offer, amazing bonus perks, or savings with a subscription. And, if they do end up wanting to leave, let them know there's an easy out.
The value of subscriptions for your business is immense, and treating each customer like a potential subscriber will transform how you operate. Make sure that the value is clear for your customers—they'll turn into subscribers before you know it.
Create an omnichannel experience without increasing your workload. Try using Omnisend for Free!
Start Free
About our guest author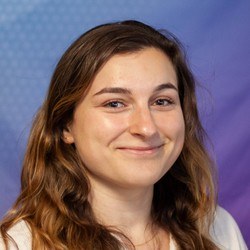 Ciara Fanlo is a Content Marketing Associate at ReCharge, the leading subscriptions platform that powers payments for the world's most successful brands. She writes about ecommerce, marketing, and how merchants can grow their businesses.
related features
Want more sales?
Omnisend has everything you need to succeed.
Start free now
No Credit Card needed.