Drive sales on autopilot with ecommerce-focused features
See Features
DTC Marketing 2021 Guide: 4 Trends Brands Need to Follow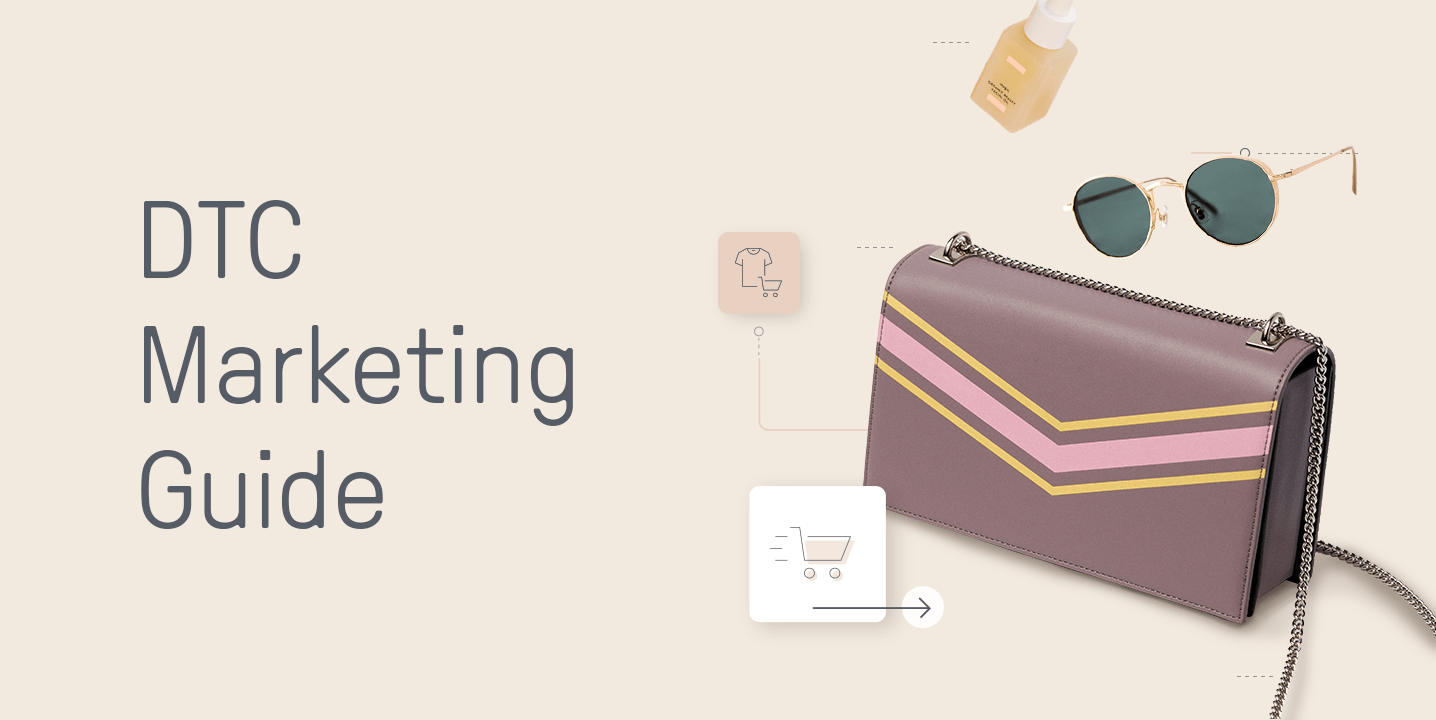 Reading Time:
4
minutes
2020 was a pivotal year for digital marketing, with the COVID-19 pandemic affecting nearly every aspect of our lives.
While more customers are buying products online than ever before, the ecommerce market is also growing increasingly competitive.
The future seems to be brighter than ever, but direct-to-consumer vendors are also dealing with a number of challenges?
With rising costs and more competitors opening DTC/D2C stores every day, will direct-to-consumer marketing still be viable moving forward?
At this point, you might be wondering what DTC marketing is and what it can do for your brand. Let's take a look at the state of the DTC landscape in 2021.
Keys to Success for DTC Vendors
Direct-to-consumer or DTC advertising is nothing new—in fact, it's been around much longer than TV, radio, and even print media.
In recent years, empowered consumers have stopped responding to traditional marketing campaigns and now prefer a more personal approach.
This trend led to the growth of DTC ecommerce marketing as brands started looking for new ways to engage with their customers. Warby Parker, Dollar Shave Club. and Casper are just a few examples of wildly successful direct-to-consumer brands.
DTC marketing was also aided by the rise of new marketing platforms like Facebook and Google which gave businesses access to powerful tools for digital marketing and audience segmentation.
Unfortunately, direct-to-consumer vendors are now facing a variety of new obstacles. Understanding these threats will help you develop more agile marketing strategies that can succeed in 2021 and beyond.
Consumers don't hate advertising—they just hate bland, intrusive attempts to make them buy something they don't really want. Instead, contemporary consumers want to engage with brands that don't push them to buy.
Effective DTC marketing pulls them in, values their perspective, and nurtures an ongoing connection through the customer experience. Leads who are naturally engaged don't need to be manipulated into making a purchase.
Let's take a look at some of the most reliable strategies for DTC brands that want to build more personal relationships with their audiences.
4 DTC Advertising Trends for 2021
#1. From Marketing to Branding
Every DTC brand needs to understand the shift from marketing to branding.
As the average CPA keeps increasing, outbidding the competition will no longer be a practical option for small- and mid-sized brands.
CommerceNext co-founder Veronika Sonsev described this trend in an article for Forbes:
"For example, Adidas shifted its spending heavily to performance marketing, investing 23% into brand and 77% into performance. As it built out its attribution strategy, they learned that brand activity was actually driving 65% of sales across wholesale, retail and ecommerce. Now, they are moving to a 60:40 split in the brand's favor."
#2. Don't Neglect PPC Campaigns
No matter what happens to DTC marketing strategies in the next few years, it's clear that Facebook and Google aren't going anywhere.
While cost-per-acquisition is likely to continue going up, PPC campaigns still offer some of the most powerful targeting tools currently available.
When it comes to PPC campaigns, smaller players can beat the big fish by finding small niches that the larger companies aren't targeting. Your size will actually be an advantage since you can offer very specific messaging to a very specific set of people.
On the other hand, middle and large brands should try to get on new, prospective channels as soon as possible. New business-to-consumer marketing channels are emerging at a faster pace than ever.
Unfortunately, predicting which ones will take off is an impossible task. Savvy marketers are always testing out new opportunities and waiting for better options to emerge.
Keep in mind that this is a high-risk, high-reward option. You could be in trouble if you happen to pick a losing channel, but you could also grow with a rising star if you find the next big thing.
Of course, the same goes for free methods of direct-to-consumer communication—who knows when a big player will decide to cut your organic reach.
The solution is simple: bring customers to your own private channels.
#3. Create Your Own Channels
Mobile apps are one of the best ways to stay engaged with your customers in the current media landscape.
A well-designed application can act as a one-stop-shop for everything from content to sales.
Websites are another second option, but they are less accessible on mobile devices. Your site's visibility will also depend on unpredictable ranking algorithms. A mobile app is the closest you can get to complete control in 2021.
A professional app or website doesn't need to be a six- or even five-figure investment. Sleek, straightforward apps often outperform more expensive apps that are cluttered with unnecessary design elements.
Keep in mind that publishing an app may also help you reduce your ongoing marketing expenses.
#4. Leverage Email, SMS, and Other Opt-in Channels
Facebook, Google, and other similar channels all share a common drawback—you're simply not in control when you advertise on their platforms.
There's always a chance that Facebook will reject your ad or Google will drive less traffic to your website. In fact, you might never know the underlying reason for their decision.
Furthermore, every brand that advertises on these channels has access to the same dataset, making it that much more difficult to establish a competitive advantage.
DTC email marketing is a powerful tool that's easy for vendors to underestimate. Email might sound dated compared to other channels, but our data shows that email is still one of the most effective ways to interact with your audience.
With the decline of third-party cookies, opt-in channels are more important than ever when it comes to engagement as well as data collection. First-party data will only become more and more relevant to digital marketing over the next several years.
Email subscribers are high-value leads that have a strong connection to your brand. Keeping your list maintained over time will ensure that you stay connected to the users who are most interested in your products.
SMS marketing offers an even more personal approach and can generate some impressive results for your online store. According to our research, SMS is associated with a 592 percent higher order rate compared to email marketing.
Omnisend data also shows that combining multiple marketing channels to interact with customers can improve your engagement rate while boosting your sales by 13 percent.
The Future of DTC Marketing
DTC marketing is here to stay, and it will likely keep growing as customers continue engaging with brands in new and innovative ways. Of course, we'll keep tracking marketing data to stay on top of the latest developments.
The principles we've covered are based on consumer psychology, so they'll apply to any DTC channels you're targeting.
While marketing tactics change, people continue to look for companies with the same characteristics: low prices, high-quality products, and a strong brand image.
Get a personal 1-on-1 Omnisend demo that will supercharge your next campaign!
Get My Demo