Drive sales on autopilot with ecommerce-focused features
See Features
Constant Contact vs Mailchimp vs Omnisend: Which is the best for ecommerce?
Reading Time:
7
minutes
Are you interested in learning about the differences between Constant Contact and Mailchimp? They are two of the biggest juggernauts in the autoresponder industry. Each offers unique key strengths that help you decide which is the right one for your business.
Choosing the right email service ensures you're able to maximize the earning potential of every lead generated. In this article, we help you choose between Constant Contact vs Mailchimp. But we will also throw in Omnisend as a bonus – depending on your needs it might be the best choice of them all.
1. Automation
Solid automation features ensure business scalability is not hindered during periods of growth. Imagine having to manually send out emails to a subscriber list that's filled with thousands of potential leads.
How Mailchimp does automation:
Mailchimp offers advanced email automation features allowing for personalized campaigns. 82% of marketers share that email personalization has led to improved open rates. The features on offer include product recommendations and follow-ups post-purchase. Furthermore, triggered emails can be created when links are clicked or shopping carts are abandoned.
How Constant Contact does automation:
Constant Contact also allows for email marketing personalization, but the automated features are limited. Therefore, it isn't the best choice if you want a comprehensive email campaign that's set on autopilot.
How Omnisend compares:
Contextualized and relevant messages can be sent automatically at scale with Omnisend. Also, pre-built automaton templates help you get started if you're struggling for ideas. It's one of the more extensive automation suites in the industry.
2. Email newsletters
Don't overlook the basics when evaluating these email service providers. Core email functionality ensures you won't struggle to execute day-to-day tasks such as managing subscriber lists, sending campaigns and importing contacts.
How Mailchimp does email newsletters:
Both email services allow you to craft eye-catching emails that offer good customization options. Mailchimp offers a drag and drop builder that makes it super easy to use. The template library is rich with choices so you don't have to craft emails from scratch.
How Constant Contact does email newsletters:
Constant Contact offers better features for list management and allows you to add subscriber tags. The left hand side navigation bar delivers an intuitive user interface that helps filter subscribers based on your preferences.
How Omnisend compares:
The intuitive drag and drop interface provides the functionality for hassle-free newsletter creation. There are plenty of unique features to play around with compared to most alternatives, and the templates offered in the email builder are 100% customizable.
3. Forms
Subscription forms are a key component of the lead capture process that determines how readily people will stop and hand you over that important email address. Forms should also be respectful because, otherwise they will reflect badly on your company.
How Mailchimp does forms:
Mailchimp allows forms to be created via a drag and drop interface. Add custom fields to acquire prominent information that's sent directly to your CRM software. Also, the opt-in messages offer good customizability.
How Constant Contact does forms:
Constant Contact offers no custom field options, but you can change the appearance to match your preferences. Also, there is functionality to add a QR code that's linked to the form. Overall, Mailchimp offers better form features but they aren't winning by much.
How Omnisend compares:
Omnisend offers a rich variety of forms with advanced customization options. Unlike Mailchimp and Constant Contact, Omnisend offers popups, embeddable forms, landing pages, and gamified Wheel of Fortune forms that offer a fun experience to signing up. The forms can be made to be non-intrusive delivering a good customer experience.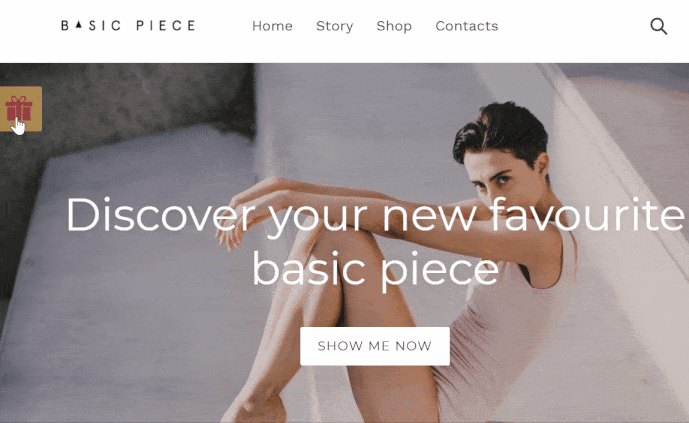 4. Analytics and reporting
Campaign feedback is required to spot areas for improvement. Without the right data, you won't know where you can improve your marketing automation ROI. Testing subject lines, workflow steps, sign ups, and conversions is critical to getting the absolute most out of your email automation software.
How Mailchimp does analytics:
Mailchimp's features provide insight into the bounce rate, open rate, clickthrough rate and more. Interactive graphs are generated so you can dive deep into the data. The click map overlay is also available so you can see how users are interacting with your emails. Constant Contact doesn't offer this feature so it might be a differentiator when choosing the right service for your business.
How Constant Contact does analytics:
Constant Contact reports vital metrics such as the number of forwards, clicks and opens. There is an activity tab that helps you keep track of removals, exports and log updates. Mailchimp is again the winner in this category because it also provides industry averages as a useful reference point.
How Omnisend compares:
Actionable and advanced reports are offered that track performance of automated workflows. With Omnisend's key sales reporting, you'll be able to pinpoint what's generating sales and when. Also Omnisend offers campaign metrics so you can see exactly which parts to tweak for better engagement. From January 2021, advanced reporting insights are available for free trial users as well. So try Omnisend for free and get valuable business insights now!
5. Channels
How Mailchimp deals with channels:
250% more engagement and purchases are achieved via an omnichannel approach. Mailchimp offers the tools to market via email, landing pages, digital ads, social media and postcards. However, the depth of functionality of selling through other than email is limited.
How Constant Contact deals with channels:
Constant Contact has released a Toolkit that allows you to setup up to 15 different types of marketing campaigns. The options are richer than what Mailchimp has on offer and represent a major milestone in the development of Constant Contact.
How Omnisend compares:
Omnisend is the industry leader with regards to the number and quality of channels. You can reach customers via a unified message that's consistent across each channel. Unlike Mailchimp and Constant Contact, Omnisend offers several channels in addition to email: SMS, MMS, push notifications, and more.
6. Pricing
Pricing might be the deciding factor if you have a limited budget. Typically, pricing increases as the size of your subscriber list grows.
How Mailchimp pricing works:
Mailchimp offers four price plans:
Free: the free option is designed to let new businesses try Mailchimp out without making a financial investment. The main limitations include a subscriber list of up to 2,000 and 12,000 emails per month.
Essentials: this plan is around $10 per month and allows for unlimited subscribers/emails. You also get access to popular features such as email delivery tools, advanced segmentation and engagement reports.
Standard: this plan starts at $14.99. It covers most of the necessary email marketing features, other channels and more.
Premium: at around $299 per month it's expensive but comes with support for high volume, advanced segmentation, advanced testing, comparative reports and API access.
How Constant Contact pricing works:
Constant Contact pricing offers only 2 plans:
Email: it's at around $20 per month and provides core features, unlimited email and storage space of just 1GB.
Plus: for around $45 per month you're getting 2GB storage space, surveys, donation polls, email automation and event marketing.
Overall, Mailchimp provides better flexibility since there are 3 price plans and you can start with zero financial investment.
How Omnisend compares:
Omnisend offers 3 different pricing plans:
Free: Includes all features (up to 500 emails per month), including automation, segmentation, signup forms, and even SMS
Standard: Starts at $16 per month and includes everything in Free, plus unlimited web push, and 24/7 support
Pro: Starts at $59 per month and includes everything in Standard plus unlimited emails and web push, advanced reporting, a dedicated Customer Success Manager and 24/7 priority support. By subscribing to this plan, marketers get free SMS credits equal to the price they pay for those plans.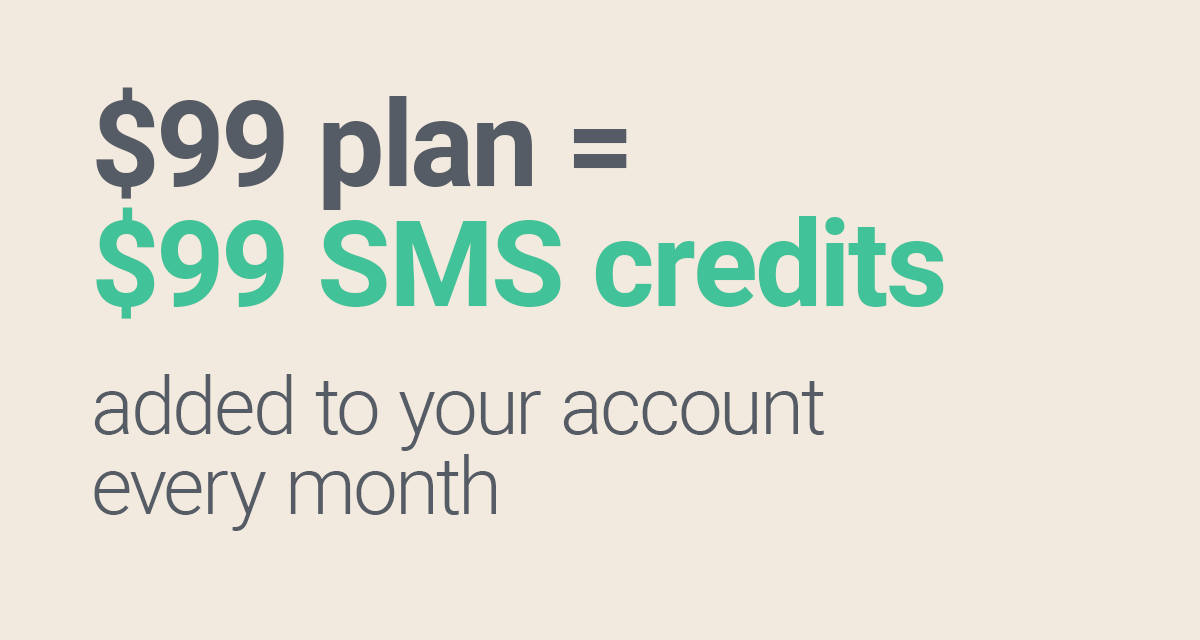 The choice means businesses at any level have a package to choose from and can easily scale as they grow.
7. Integrations
Integrations help setup custom marketing campaigns that allow you to meet specific goals. Noteworthy integrations include customer management software, eCommerce platforms and content management systems. Seamless transfer of data between each platform means automation is improved allowing for streamlined business processes.
Check to see what applications your business is using to see if they are compatible with either of these service providers. Then you'll need to see what integration functionality is available with each application on a case by case basis.
How Mailchimp handles integrations:
Mailchimp's site currently counts 231 third party integrations across a span of different categories from accounting to CRM to point of sale. As Mailchimp adapts for several kinds of businesses, their integrations cover a vast variety of different functionalities to accommodate everyone.
How Constant Contact handles integrations:
According to Constant Contact's site, it offers nearly 500 third party integrations to choose from. As a platform that accommodates a wide range of businesses, like Mailchimp, Constant Contact's integrations span a wide variety of different functionalities.
How Omnisend compares:
As Omnisend is a platform specialized for ecommerce, they have fewer integrations that are more laser focused towards that industry. Already integrating with the top ecommerce platforms, and offering API integrations for any platform where native isn't already available. From there, there are many third-party integrations that allow you to connect to loyalty programs, personalization, subscriptions, and more- all specifically tailored for ecommerce.
8. Customer support
Marketing automation can be tricky, and even with the easiest possible platform, it's normal to feel a bit lost at times. How do the top contenders handle support? It's crucial to know when your next campaign is on the line.
How Mailchimp does support:
Mailchimp's customer support only provides a form that must be submitted and you have to wait for support to respond. Waiting times depend on the volume of forms submitted so your experience will vary.
How Constant Contact does support:
Constant Contact offers great support since you can contact using live chat, phone and email. There is a help community center and a knowledge base to access commonly searched information.
How Omnisend compares:
24/7 customer support is available that's responsive and takes the time to ensure you're happy. Send an email or in-app message to get a quick reply to your problem. Omnisend also offers a full knowledge base that's updated constantly with relevant information on new features and integrations.
Conclusion
Mailchimp is the overall winner since it provides better performance when it comes to integrations, automation, reporting, pricing, and forms. This is the platform to use if the price is an issue and you are just getting started.
On the other hand, Constant Contact offers better customer support and channels.
If your business is on Shopify, you'd better go with Constant Contact as Mailchimp discontinued partnership with this ecommerce platform. It's a good choice if you need to scale and want to get some help along the way.
Finally, Omnisend is a nice alternative to both options that offers features you won't find elsewhere. The omnichannel marketing approach is a powerful way of increasing market share. You will find active customer support and a bunch of useful features.

Imagine advanced reporting that spells out your next move. Stop imagining and make it reality! Start with Omnisend now!
Start Free Today
related features
Want more sales?
Omnisend has everything you need to succeed.
Start free now
No Credit Card needed.