Drive sales on autopilot with ecommerce-focused features
See Features
6 Ways to Boost Ecommerce Sales Without a Fat Budget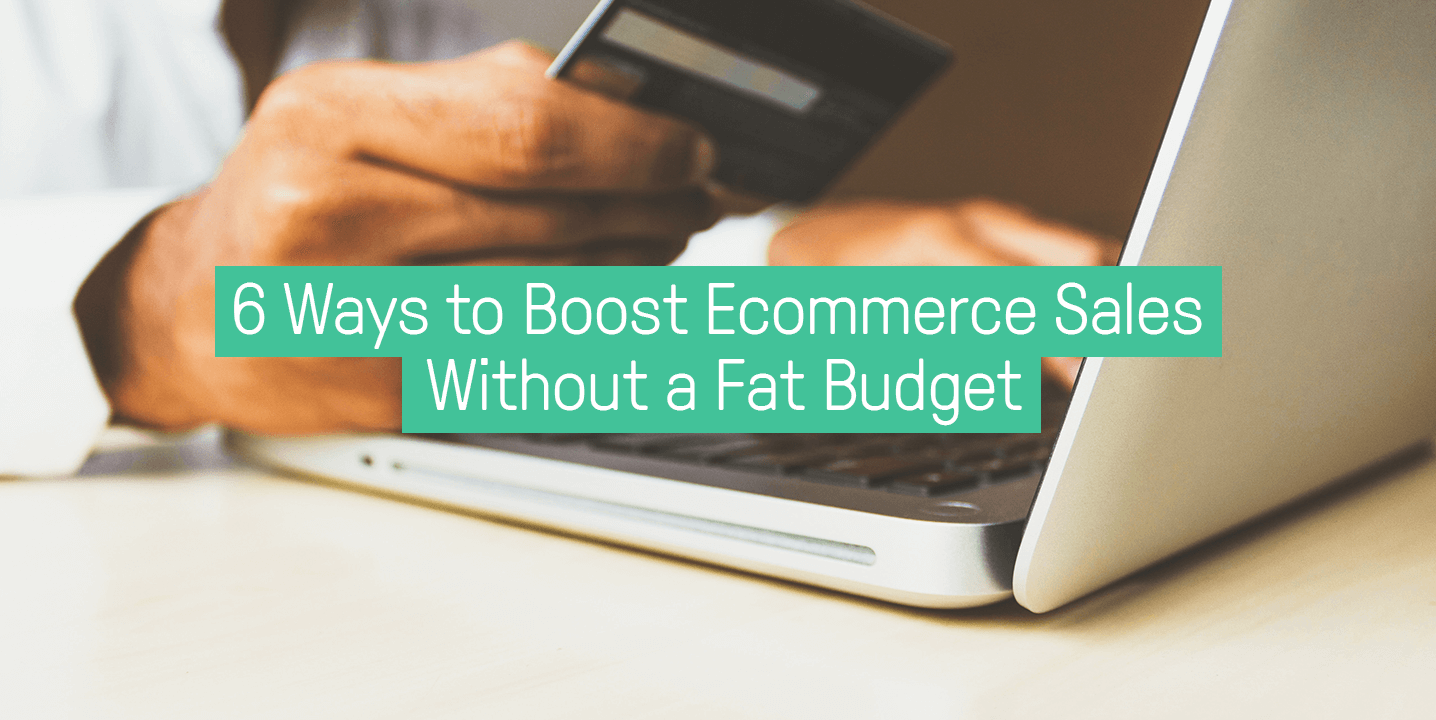 Reading Time:
7
minutes
It seems that just about everyone is trying to sell something online today, and there is a constant push to increase traffic and conversions. But after you've assembled your basic marketing strategy, how do you decide which tactics are going to give you the best results?
If you're on a tight budget, you probably don't want to pay for ads, which is a quick and popular way to get eyes on your website. Here are six ways to boost low ecommerce sales and get the most bang for your marketing buck while doing so.
1. Include Customer Testimonials
Amazon has set the standard for online shopping. Third-party sellers are using Amazon repricers to keep their prices competitive on the marketplace. Few people buy anything online anymore without researching and reading a ton of customer-generated reviews.



Caption: The impact of customer service on customer lifetime (source)
According to Zendesk, 90% of survey respondents reading online reviews say that positive reviews will influence their buying decisions. In other words, people want to use virtual word-of-mouth to decide whether or not they'll buy your products.
The best way to increase your online sales is to include these customer reviews and testimonials on your site. If they're not there, customers are likely to leave your website in search of them, and they might not return.

People are 270 % more likely to buy a product with 5 reviews than one with no reviews.
This isn't too difficult to set up since most website eCommerce platforms have a plugin for customer reviews. Once this is turned on, you'll need to prompt your customers to give feedback. You can do this by sending them an automated message about 5-7 days after the product was delivered.
Other ways to ask for reviews include posting on social media, mentioning the feature in email newsletters, and reminding customers when they visit your site again for another purchase.
2. Implement Site Security
No one is going to shop on your site if it appears untrustworthy. One of the first things you should do is make your site secure with SSL. (This changes your http:// to https:// and protects your customer's data.)
Shoppers are more concerned about cybersecurity than ever. In the past five years alone, 46% of Americans have been credit card fraud victims. You need to take as many steps as possible to protect your site's visits and let them know about it.
How can you tell visitors that you're trustworthy?
When you implement the site security on your website, you can also display a security badge.
SSL is just the tip of the iceberg. You also want to harden the security on your site to protect your online privacy, that of your customers, and reduce potential downtime and data loss.
For example, all Hostinger customers get Platinum BitNinja DDOS protection, which helps detect, defend, and destroy any online attacks to your eCommerce site.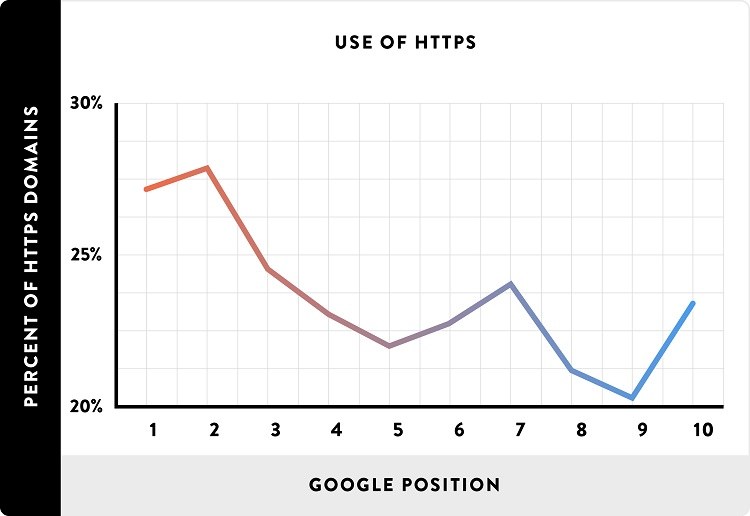 The study shows that HTTPS correlated with higher rankings on Google. (source)
Something many eCommerce site owners don't realize is that SSL can also help with search engine rankings. Now that Google is taking security more seriously, it is penalizing sites that don't have SSL.
So, put this on your site because it's the right thing to do and because it can help increase your online visibility. When your site appears higher on search ranking results, you gain a chance to get more sales.
3. Leverage Omnichannel Marketing
Putting together a functional and secure eCommerce website is only the first step to generating income. Setting up your social media pages is just the second.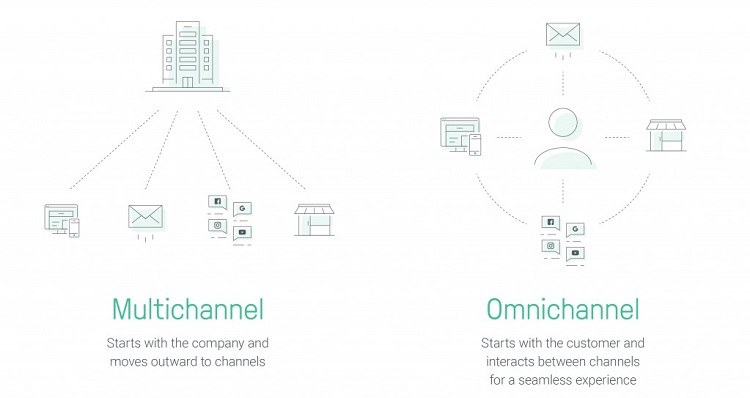 To get the most impact from your marketing efforts at the lowest cost, you'll need to leverage all of the online platforms possible to create a seamless brand and customer experience.
Most customers will do a Google search on any business that they might use, so it should be a priority to set up a Google My Business page (these aren't just for local search). Your next step should be to begin marketing your site on social networks.
The good thing about Google My Business is that it's free of charge. It doesn't need any fee to set up your eCommerce presence that can boost your sales.
Social media and GMB provide your business with the opportunity to establish your online reputation and interact with customers. You can answer pre-purchase questions and provide support after the purchase.
When consumers see that you're active online and are responsive, they'll be more likely to give you their business.
4. Simplify Your Checkout
If you make the eCommerce process too difficult for consumers to buy and pay for products on your website, they'll be quick to ditch you for a competitor. It happens every second on the web.
According to Barilliance, the average cart abandonment rate is 78%, meaning more than three-quarters of shoppers leave a site without making a purchase. Some of the top reasons for this include:
Unexpected shipping costs
Being forced to create a user account
Was only conducting research
Concerns about security
Confusing and long checkout process
This list makes it fairly clear what you'll need to do to reduce these abandonment figures and increase sales easily. First, be transparent about shipping costs. One of the top drivers of online sales is free shipping. If you can provide this, do it! If you can't, don't make it a surprise during checkout.
Also, simplify the checkout process. If customers don't want to register, give them the option to checkout as a "guest." After all, you just want the visitors to buy from you, right? Show a progress indicator so that the "guests" know where they are in the process before their purchase is complete.
5. Use Video Demonstrations
We've become a visual society. If someone is thinking of plunking down some cash for a product, you have a better chance of converting the sale if you can show that product in action on your website.
In other words, people love video demonstrations. According to one study released by Stacksandstacks.com (now Organize-It), shoppers are 144% more likely to place an item in their shopping cart after viewing a video as opposed to not having this available.
When consumers watch a video demonstration, they picture themselves holding and using the product. This increases the chances of them buying it from your site. But there are other reasons that video is a good idea:
Google loves video – These can be ranked separately and give you another opportunity for organic traffic.
Videos are shareable – If you play your cards right, your videos can get shared on social media.
Videos are popular – Many consumers would rather spend time watching a video than reading your product description.
Some of the ways you can effectively use videos are to showcase your product's features and capabilities, instruct users on product use, provide product selection advice, and add value to a product.
6. Give Customers More (and Easy) Choices
When customers come to your eCommerce site, it's probably for a specific reason. They're looking for a product or service and hope that you'll be able to sell it to them.
If you make the sale, terrific, but you're probably leaving a ton of revenue on the table if that's all you do. When you have a willing shopper on your website, you also have tons of opportunities.
Start by giving customers more choices. Let them know what your top-selling items are with a banner or link that says "Best Sellers" or "Top Sellers." Consumers like to follow the crowd, so they want to know what others are buying.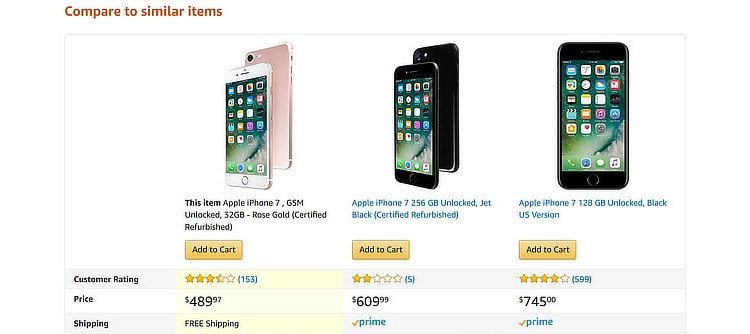 This can give you the opportunity to showcase items that the customer might not have even thought about. You can also list the products that provide you with the best margins.
Another way to extend the reach of your site visitors is to focus on cross-selling. This is incredibly common with eCommerce sites and one that performs very well.
For example, your customer purchases a flat-screen television on your website, so you also sell them a fancy wall mount system and some HDMI cables. Or maybe they showed up to book hotel reservations for a vacation.
It would make sense that they'd also need a rental car and some tours.
Bonus Tips
Create more web stores and sell the same products in all stores.
If you create several stores and change the product titles, prices and other product data you can get listed several times on the first page of Google search with several sites. In that way you can push your competition down in the search result pages.
Also if you are running a store with a lot of different product types, e.g. shirts, socks and hats, you can start a new store that only sell one spesific type of products. e.g. a store for only hats, making you appear as a hat expert, stores that only sells hats must be experts, right?
You can use a WooCommerce plugin like WooMultistore to manage all your products and the stock of all stores, so that running more stores will not take a lot more of your time.
Conclusions
The success of any business relies on sales. Increase your online sales, and you'll also boost your bottom-line results. Fortunately, you don't have to break the bank to drive traffic to your eCommerce website. You can run a successful online business by leveraging these improvements that will make a significant difference in your results.