Drive sales on autopilot with ecommerce-focused features
See Features
How To Create A Great Email Every Time—With Real Examples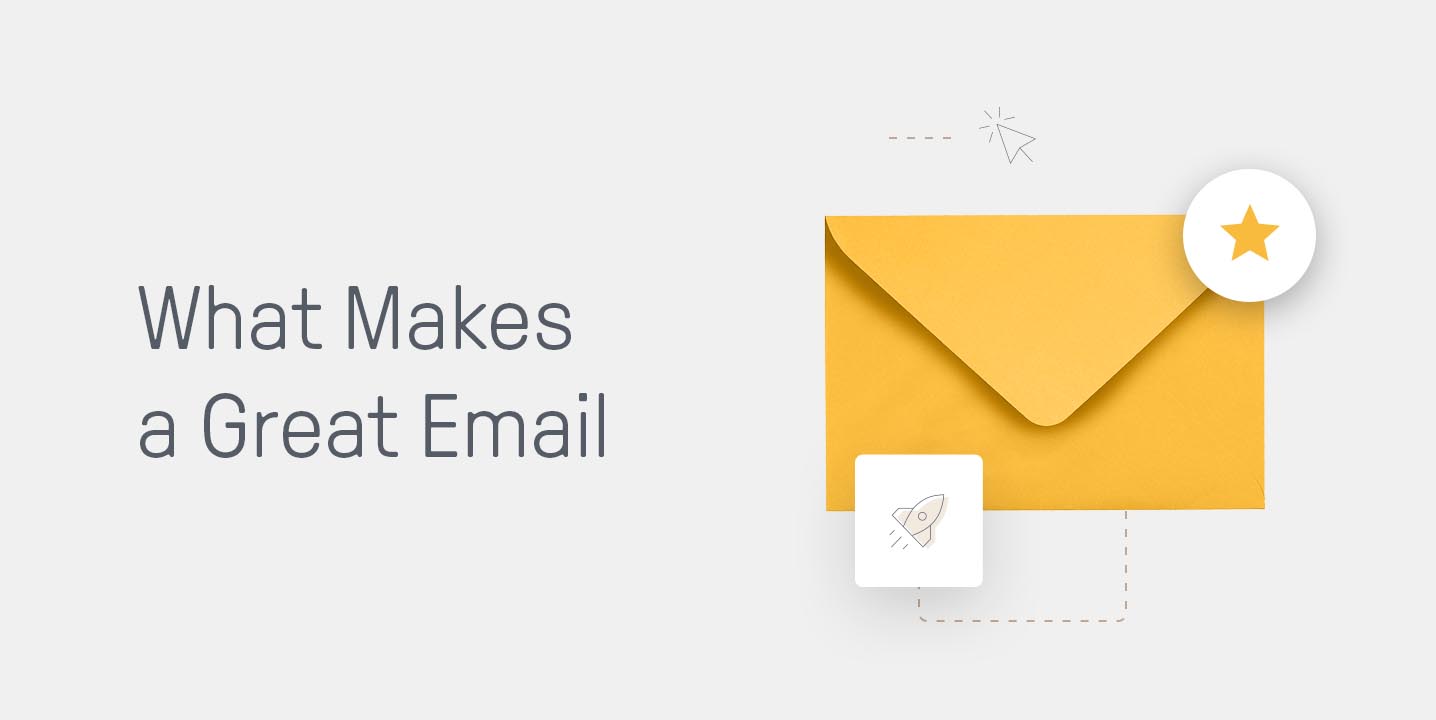 Reading Time:
6
minutes
Every email marketer knows the feeling of opening a new page and staring at the blank screen. You have all the details, the A/B paths, and CTAs, but wonder "where do I begin?"
We hear this question from customers all the time. In this article, we're going to address it by breaking down highly effective emails, including the structure, tone, and branding.
We're going to look at the tangible elements of what makes a great email, including:
Welcome campaigns
Cart/product abandonment emails
Five key principles to apply to your emails
Welcome Campaigns
Omnisend has more than 70,000 customers, many of whom have never worked with email marketing before. It can be pretty overwhelming to manage copy creation and CTAs at the best of times, let alone while figuring out automations and varying paths.
To mitigate any feelings of being overwhelmed, we're going to show you some practical applications—all from real Omnisend customers.
Rokform
Rokform specializes in military-grade tough cases and mounts for mobile devices. Because of the niche audience and high-profile cases, nailing the welcome email is absolutely essential.
The first thing to notice about this initial welcome email is the compelling subject line.
The phrasing suggests luxury or specialty offerings with a touch of exclusivity, which grabs your attention immediately. It also makes the perks and benefits of becoming a VIP as digestible as possible.
Ultimately, there's something about the word 'VIP' that just stands out in an inbox.
The subject line and message are also perfectly aligned. Like in all good emails, the content is clear, concise, and compelling.
Rokform doesn't want to spray its audience with copious amounts of information. This is why the email quickly explains the benefits of becoming a VIP and then has a clear and compelling CTA to 'join for free'.
Rokform's second email is also clear and compelling. It carries the message with a thru-line of value—in the form of a price cut.
The color scheme is also perfectly designed to draw attention to the offer. The dark background and bright orange work together to make sure the recipients focus on the right things, all while not being distracted.
The third email is the last of this campaign. It starts with a short and snappy subject line—as a best practice, email subject lines should follow a 40 character limit.
Although it's not a hard-and-fast rule, it helps to improve open rates and audience engagement. It also removes the risk of mobile devices cutting off the end.
Rokform's subject line creates urgency by informing the recipient that today is the last chance. The main body continues to build on this with a discount reminder. These limited-time offers can be hugely effective at driving more clicks.
This three-step campaign had an 11.72% click rate—almost double the benchmark of 6%.
Another example from Rokform is a new product campaign. The first attribute to note is that it's built on a combination of segmentation and personalization.
In other words, it's the right message to the right person at the right time. Segmentation and personalization have high relevance to the recipient, which can have a drastic impact on open rates.
The second attribute to note is that the email incorporates backend data. Based on a simple hypothesis—that people would be more interested in opening the email if they opened at least one of the previous messages—this email targeted a specific audience segment and excluded all others.
The result was a click rate of 4.72%, almost double the industry average.
Cart Abandonment Emails
KOALA
KOALA's product line is simple—super-grip phone harnesses that protect your phone during almost any activity. The harnesses slip over both cased and uncased phones and are extremely customizable.
KOALA has created impactful cart abandonment emails, which are a simple and effective way of increasing sales and revenue.
The first email is written extremely well, with short, fun, and very tongue-in-cheek text. The seamless flow of this brand message is really impactful, especially in a welcome campaign.
KOALA also uses clear CTAs (calls to action). CTAs should be tailored to audience expectations and long-form CTAs fit KOALA's brand image perfectly—making them better received by customers.
The messaging in the second email is a perfect example of consistent branding. It's fun, conversational, and nails customer pain points. It's also a demonstration of an effective text-only email.
The third email combines KOALA's offer urgency with a clear-cut CTA. Again—short, sweet, and to the point.
This campaign had an impressive 5.3% click rate. This is double the industry average and a great example of the importance of sending cart abandonment emails.
KOALA also implemented a ski giveaway campaign, designed with segmentation and personalization in mind.
Notice the first_name tag right at the beginning, as well as the fun copy throughout—right down to the KOALAHUG15 code. The email is visually pleasing and has minimal text, putting emphasis on the $2000 value of the giveaway.
The final click rate was 6.94%, almost triple the industry average.
Vade Nutrition
Vade Nutrition specializes in portable protein and pre-workout packs that get delivered right to your door.
Vade's cart abandonment campaigns are second to none, so let's take a look.
Vade conducted an A/B test by sending the first email to customers within one hour and two hours of abandonment. Tests like this are a powerful way of optimizing campaigns for the best performance.
Each segment received this email once every two weeks after site visitation. This frequency was chosen to prevent brand fatigue and keep unsubscription rates low.
The campaign itself beautifully balances brand voice with audience engagement. In the end, this paid off—the click rate was a whopping 8.42%.
Another of Vade Nutrition's campaigns that merits attention is their CrossFit Games campaign. It combines segmentation, engagement, and clear CTAs in a single package.
The copy is friendly and personal. It mentions how the team loved meeting people at the CrossFit Games, with a picture of the family. It adds a 'last chance' discount code and a three-pronged CTA at the end.
These buttons move in any direction of the buyer's journey, granting the campaign some serious cross-functionality.
This campaign had an 8% click rate, again demonstrating the importance of A/B testing for long-term success.
5 Key Takeaways
Instead of staring at the blinking cursor of a blank page, take inspiration from successful campaigns that have come before.
By taking what's proven to work and injecting your own brand's tone and personality, you can avoid common email marketing mistakes. This way, you can create great emails that drive new sales time after time.
Here are five elements for creating effective emails:
1. 3 C's Of Digital Marketing Success (Clear, Concise, Compelling)
Whether you're sending an SMS, an email, or a push notification, all of your messaging should be short, digestible, and interesting.
2. Keep Campaigns On Message
Sticking to one message will keep the audience engaged. Incorporating too many can cause confusion.
3. Segmentation Drives Engagement
Segmentation allows you to send specific messages to specific people, based on interests or behavior.
4. Personalization Lifts Revenue
Personalization helps you talk to people on a more human level. It's a lot more than including their first name—you can incorporate their birthday, favorite items, past purchases, and much more.
5. Make Data-Driven Decisions
Always test, develop strong hypotheses, and leverage your data to make even more impactful decisions.
All of this comes down to some simple truths—send people interesting and relevant emails that speak to them directly, and use A/B tests to optimize your click-through rates.
Wrap Up
Email marketing is part art, part science. Take what's proven to work as your foundation, then build on it from there.
By using dedicated software like Omnisend, you can get started in minutes thanks to pre-built templates and automated workflows. Register for free today and put your sales on autopilot.