Drive sales on autopilot with ecommerce-focused features
See Features
Reading Time:
6
minutes
Here at Omnisend, we have a very strong culture of reading. Now that we're 100+ employees and we all read books, blogs and are keen on looking for the best ecommerce email marketing resources, we share our findings in our book club meetings and channels on Slack.
The noise of information online is tremendous these days, so to cut through the crap we'd like to share our collected list of the best articles out there. These are a guaranteed great read for every ecommerce marketer and email marketing specialist, regardless of their level of expertise.
The list is a must-read if you match at least one of the criteria below:
You're new to email marketing and want to know "What is email marketing?"
You own an online shop and want to know how to drive traffic and increase sales
You want to learn about marketing automation and how to implement it with a low budget and a small marketing team
You are interested in ecommerce and email marketing benchmarks
You own a blog or other website and want to increase traffic.
The best email marketing resources are split into the following categories:
The power of email marketing: benchmarks and latest reports
How to grow your mailing list
How to get your newsletter opened
How to increase online sales with email marketing
How to avoid spam filters
The legal side of email marketing
Bonuses
So enjoy our ultimate list of marketing resources and if you have any questions or remarks, don't hesitate to leave them in the comments below!
The power of email marketing: benchmarks and latest reports
As marketers, we all like to take a glance at the latest benchmarks and field reports. This helps us to better understand how good or bad our own results are and to foresee some upcoming trends.
31% lift in year-over-year email open rates during the "COVID-19 1st wave" period.

Omnisend, 2020
Over the last year, the pandemic situation has changed the benchmarks significantly. That's why checking old email marketing metrics doesn't make sense anymore. Check out the latest ecommerce email marketing reports:
1. COVID-19 Email Marketing Statistics by Omnisend. Impact of COVID-19 on email marketing performance during the first wave: email trends pre-COVID-19 and during the 1st wave of it.
2. Ecommerce Statistics Report 2020 by Omnisend. Email, SMS & Push Messaging Insights For 2021
3. Quarterly reports: Q1, Q2, Q3, and Q4.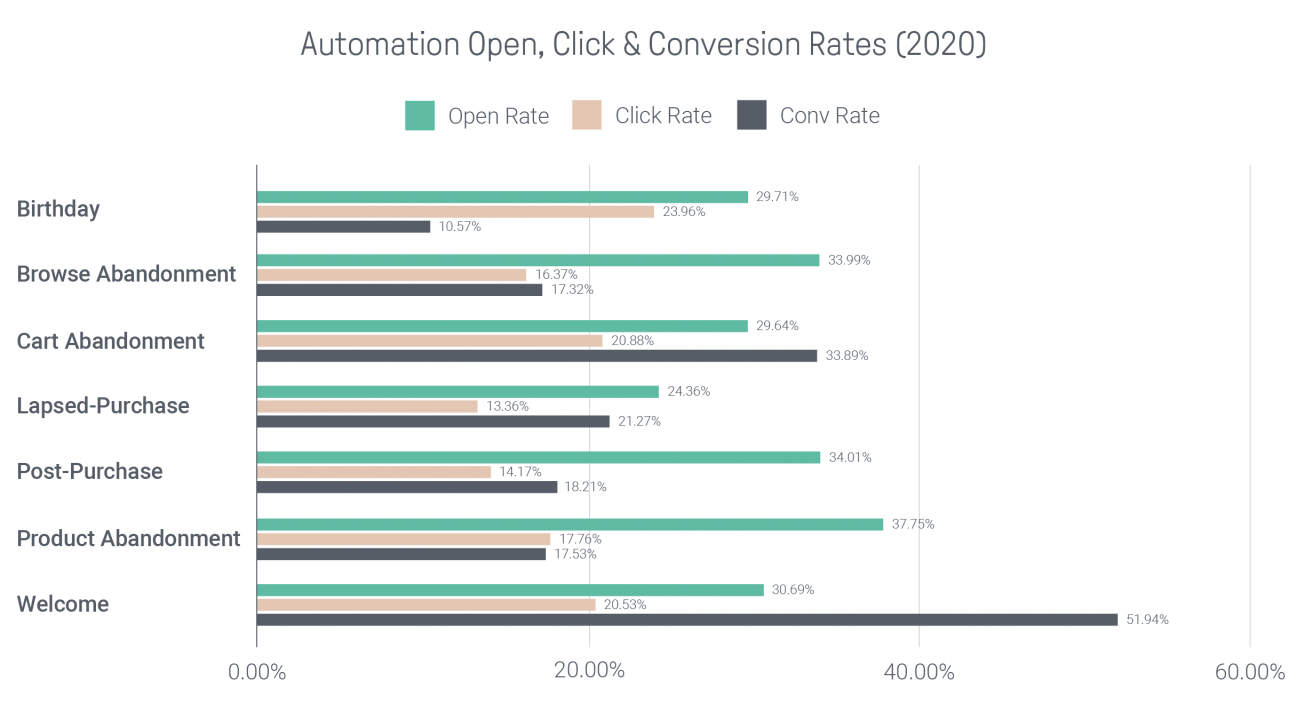 4. How small businesses are finding new ways to grow by Mailchimp. Good insights on new ecommerce marketing strategies after the pandemic.
5. 2021 Social Media Industry Benchmark Report by Rival IQ.
6. Future Commerce Podcast – This Future Commerce podcast is an awesome resource that gives plenty of good insights on how to increase sales.
We hope these email marketing resources helped you decide to start using email in your marketing campaigns. Let's move on.
How to grow your mailing list
Growing an email list is one of the pain points for most ecommerce marketers. Everyone is looking for innovative and, at the same, most effective ways to build the list faster.
These email resources cover the following topics: lead magnets, pop-ups, exit-intent forms, giveaways, list building on social networks, etc.
7. Email List Building: 9 Proven Methods from Scratch in 2021 – This article covers the basics of customer data capturing and provides a bunch of good examples.
8. 30 Exit-Intent Popup Examples & Best Practices for Small Online Businesses – does a 12.7% signup rate look like a dream? Learn how to make it come true.
9. How to Create High-Converting Ecommerce Landing Pages (+ 8 Examples) by Bigcommerce – a comprehensive article about landing pages: what, why, and how to make them high-performing tools.
10. How to Grow Your Email List: 80+ Proven and Simple Ways – this article contains a lot of good examples of signup forms.
11. 9 Quick Ways To Grow Your Email List Using Social Media – Have you ever considered combining social media with your email marketing?
12. How to Grow Your Email List with Instagram – An easy-to-read guide about how to make use of your Instagram account in order to grow an email list.
13.Learn Email Marketing: Everything from List Building to Advanced Lifecycle Automation by Shopify. This is a must-read email marketing resource that helps us see the big picture.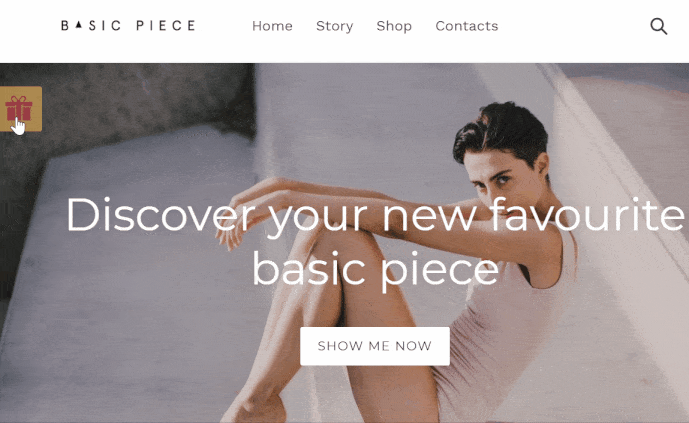 How to get your newsletter opened
Email open rate mostly depends on the subject line, mailing frequency, and the credibility of the sender. At Omnisend, we put a lot of effort into understanding and examining the subject line topic. You can find a lot of interesting and useful things in the following resources.
14. The Best Email Subject Lines: The Ultimate Guide + 515 Examples–the ultimate guide to subject lines in ecommerce, best-performing formulas, action words–all in one place.
15. The Secret Power of Email Preheader: DOs and DON'Ts by Omnisend. Preheaders are very powerful. Learn how to use them right.
16. Emojis for Email Subject Lines: Pros, Cons, and Tips The article reveals the most popular and the most effective ways to use emojis to boost open rates.
17. How to Write Email Subject Lines That Will Increase Your Open Rate By 203% – Neil Patel shares his experience on how to increase email open rates. Solutions include timing, curiosity, and more.
How to increase online sales with email marketing
When it comes to email marketing performance, there are a few different variables that can make or break your success: starting from the right email service provider and ending with email layout, targeting, and marketing gamification tricks. These are the best marketing resources to learn about these things.
18. Why Choosing an Ecommerce-First Email Provider Matters – choosing the right ESP can be one of the main factors that will empower your business to start generating sales and "printing money". This paper will help you figure out: how an email marketing provider and ecommerce platform should integrate, the most important ecommerce features, and key questions when it comes to customer support, etc.
19. How to Use Omnichannel Marketing to Drive Customer Retention – Greg Zakowicz shares the power of omnichannel marketing and the relationships it builds with customers.
20. 4 Must-have Workflows Every Retailer Needs. Even if you're sending automated messages, chances are you're leaving money on the table. 75% of marketers claim they use automated email marketing, yet many fail to utilize automated messages to their full potential. Learn more about how to stand out and differentiate from the competition.
21. How to Insert a GIF into an Email: The Full Guide. What is a GIF? Why use a GIF in email? What are the pros and cons of using animated images in email? These and other questions are answered in this blog post.
22. How Gamification Marketing Can Increase Your Ecommerce Sales. Emails with gamification elements get 74% better engagement. Learn about how to add them to your campaign!
23. Promotional newsletter designs by Really Good Emails. This is an awesome resource to look for inspiration. This site collects and hand-picks beautiful newsletter designs all over the ecommerce field.
24. 5 Simple Customer Segments Every Retailer Should Use – The following retail customer email segmentation examples can be used for both one-off campaigns and automated messages. Learn how to easily make more money!
How to save your newsletter from SPAM filters
These email marketing resources cover the following topics: email spam filters, email blacklists, email deliverability, etc. At Omnisend, we have a dedicated email deliverability team that analyzes and provides professional support to our customers to go through a smooth IP warm-up process and set up the floor for excellent email deliverability.
25. Email List Cleaning – Give Your Email Marketing a Fresh Start. This article covers the process of sunsetting inactive email addresses, best practices of revamping your contact list for marketing activities.
26. How to Avoid Spam Filters When Sending Ecommerce Emails. This article covers spam laws, explains how spam filters work, and what to do to avoid them. A short and actionable article that covers everything you need to know about how to protect your emails from going to SPAM.
27. Check if your domain is blacklisted.
The legal side of email marketing
These email marketing resources cover the following topics: GDPR, CAN-SPAM, double opt-in, international laws that email marketers should be aware of, etc.
28. GDPR Compliance for Email Marketing – This resource about GDPR is very clear, up-to-date, and straightforward.
29. Understanding Email Laws and Regulations – a comprehensive guide by Campaign Monitor.
30. Double Opt-In vs. Single Opt-In: Which Is Better for Conversions? – a resource for better understanding, why and when you need to use double opt-in.
Bonuses
A bunch of uncategorized email marketing resources that did not fit any other category.
31. Cold email is not spam: Here is the complete guide on cold email that you can refer to.
32. Email Marketing pre-launch Checklist, found on Email Monday. This list will help you successfully launch your email marketing campaigns, prevent common mistakes, and manage email campaigns more effectively.
33. How to Calculate Customer Lifetime Value (CLV) CLV is one of the most important metrics you can track for ecommerce. In this piece, Whitney explains the CLV formula, how to calculate CLV for ecommerce, and some strategies for improving your CLV.
Email marketing resources: Final word
Nice! You made it to the end! We understand—there's a lot to go through, so we recommend you bookmark this list and come back when you feel hungry for new knowledge or just want to find new ideas.
Did you find any valuable email marketing resources that gave you new insights or ideas on how to improve your email marketing efforts? What are your marketing team's priorities in the coming months? Let us know in the comments below.
related features
Want more sales?
Omnisend has everything you need to succeed.
Start free now
No Credit Card needed.